Ten days ago, I launched my 2011 Reader Survey. This is the third consecutive year I have done this exercise. I have benefited enormously each time. Ultimately, I think it also benefits you, because it helps me improve my blog and my writing.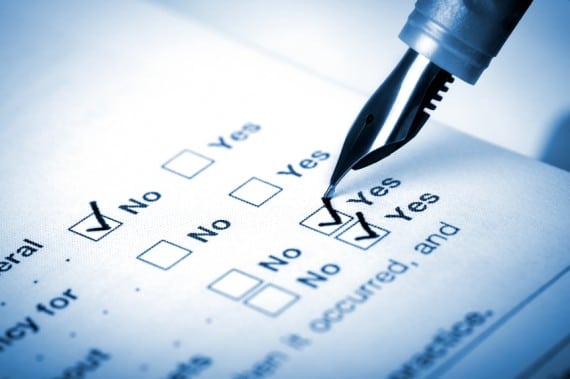 Photo courtesy of ©iStockphoto.com/fotostorm
In my original post, I promised to summarize my results. I also want to share the conclusions I have come to as a result of the data. As a point of reference, more than 1,200 people have completed the survey so far.
If I boiled the results down into a "reader profile," it would look like this. My typical reader is a male (62%) between the ages of 31–50 (56%). He has at least a college degree (78%) and household income of $70,000 or more (53%). He lives in the U.S. (84%), most likely in the southeastern part of the country (35%). He is an active Christian (96%), attending church at least once a week (86%), and his faith is very important (92%).
He is extremely committed to personal growth and reads two or more books a month (73%). He reads most of my blog posts (84%) and is especially interested in those related to the topic of leadership (76%)—probably because he serves in a leadership capacity in his local church (61%). He also avails himself of other forms of learning, such as conferences (75%) and webinars (73%), and intends to pursue additional formal education (53%).
He is very active in social media, including Facebook (86%) and Twitter (70%). He has a need for self-expression, as evidenced by the fact that he has a blog (66%) and posts to it at least once a week (30%). He also has a book idea (61%) that he hopes to write and get published.
Frankly, not much changed demographically in the last year. If you are a survey geek and want to see the specific responses to each question, including the reader comments, you may do so by clicking here. All the responses are anonymous; I can't tell how any one person voted.
I also received more than 640 open-ended reader comments about how I could improve my blog. These were the most helpful part of the survey, though I tend to get hung-up on the few negative comments. Thankfully, Lindsey Nobles, my Communications Director at Thomas Nelson, helped give me some perspective.
Based on my readers' comments, I have come to five conclusions:
Include more video content. Numerous readers requested more video interviews with the leaders and authors I meet. Several also requested screencasts of my various workflows. I was also surprised at the number of people who requested video snippets from my speaking engagements. I will include these as they are available
Strive for balance across subject areas. I write on five basic subjects: leadership, productivity, publishing, social media, and miscellany (anything that doesn't fit in the first four). I need to make sure that I am not getting stuck in one subject area. However, contrary to an earlier intention, I am not going to rotate these by dedicating each day to a different theme. I think that would have the effect of making my writing feel forced.
Include more personal stories. I try to do this as often as I can, but my readers want more. They especially enjoy stories of where I failed or struggled. They also want more behind-the-scenes on my daily challenges as a CEO and even more vulnerability.
Eliminate the ad in the middle of posts. I thought this was a pretty cool idea when I added it, but many readers complained that it broke up the text and was annoying. I see their point and have removed it, effective immediately.
Don't try to please everyone. It was amazing how many contrary opinions there were. For example, some think I post too much; others, too little. Some think my posts are too long; others, too short. Some think I include too much about my faith; others, too little. Some want more on technology; others, less. In the end, I have to follow my own compass.
Several people asked to be notified via email whenever someone replies to one of their comments. Actually, you can do this now. You just have to register and login with Disqus, my commenting system. You can select this preference on your Disqus dashboard.
There were scores of other great ideas, and we are already working away on some of them. I think you are going to like the changes I have planned for the rest of 2011. Thanks to each of you who participated in the survey.
Question: What additional insights do you see in the data? You can leave a comment by
clicking here
.