Gerry True
serves as Minister of Communication Arts at
Oak Hills Church
in San Antonio, Texas, where
Max Lucado
is the Minister of Preaching. He has also served as a Student Minister, Men's Minister and Minister of Technology during the past 15 years. He regularly contributes ideas relating to leadership, family and faith on
his blog
. You can follow him on Twitter at
@GerryTrue
.If you want to guest post on this blog,
check out the guidelines here.
Holding a position of authority requires a keen understanding of how to use it effectively. Authority should be used for the good of the team. I worked for a Marriott hotel when I was nineteen-years-old. My job was to check every room service order before it was served to the guest and to help deliver the trays.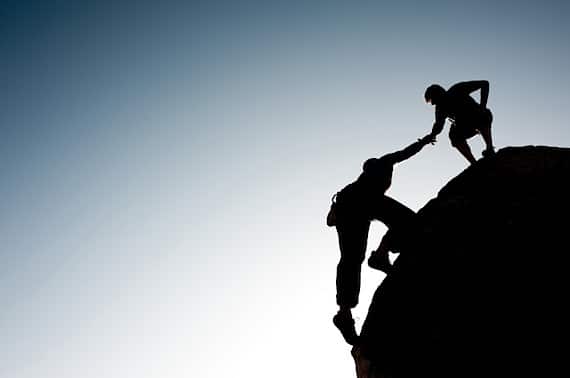 Photo courtesy of ©iStockphoto.com/vernonwiley
My manager, Mark, was a former Marine who expected things to be done his way. And when they weren't, we heard about it. The staff knew he was the one with the authority because we were frequently reminded when things weren't going his way. It wasn't uncommon to be cussed out or threatened with job loss. We were frequently reminded through clenched teeth "I'm the boss!"
Mark had authority, but no one viewed him as a leader. He didn't have the respect of his team. I remember a lot about him managing but not a single thing about him leading. His energy was largely spent on condemning and correcting. Few people had it in them to give their best under his watchful eye because no one felt they could live up to his unreasonable expectations.
Mark would have gained far better results if he had used his authority for the benefit of the team. Pondering my experience with Mark has led me to consider five ways a solid leader uses authority the right way.
Reach. A team leader understands they don't possess all the answers. One person's ideas are strengthened when mixed with ideas from several others on a team. The collective insights from a group of people usually result in a better solution. Authority should be used to reach out to the best minds and bring them together to find a solution. Authority that reaches out empowers a team because people and their ideas are valued.
Recognize. A team leader puts authority to good use when people are recognized for their contributions. Raising awareness of what others are doing reminds every team member they are an important part of bringing success. Achieving goals won't come with heavy-handed decision-making. Success comes from giving private and public praise through a personal word of thanks. This use of authority goes a long way to encouraging a passion for excellence.
Respirate. Every team leader will face a crisis moment when those they lead are out of breath and losing energy. When the goal seems to be fading, authority must be used to breathe life into the team. Criticism and fault finding must be put aside. This is not the time to place blame or point out failures. A leader should use authority to revive a team's spirit by inspiring them with a vision of the future that renews hope.
Ricochet. The praise spotlight inevitably lands on the team leader at some point. Like a symphony playing a beautiful melody, everyone enjoys praise for a job well done. It is in those moments that a leader most needs to acknowledge the contributions of the team. The response of the leader should be, "Thank you for the encouragement, but the credit really goes to an amazing team who gave their best!" A solid leader allows the praise to ricochet so that it encourages the heart of the team.
Reproduce. A reproducing leader uses authority as an opportunity to help others gain insight and abilities. Recently a team member shared some advice with me that he was given by a former boss. Her advice went something like this, "Never let anyone working for you know more than you know. Always keep them just one step behind where you are so you will always be needed." This abuse of authority is based in fear and undermines and limits the success of a team. An effective leader has no hesitancy or concerns that a team member's skill or knowledge may surpass their own. Instead, they use authority proactively by helping and encouraging others to advance in knowledge and skill.
I'm not proud of what we did to Mark, and I am sure it came as a surprise to him. It was a Saturday morning at the Marriott. The Marriott pledge included a free meal if room service was late with breakfast. We were rarely late, and on that morning everything was running on schedule.
We were setting up breakfast trays when Mark blew through the kitchen door in a foul mood. His words flew fast and furious. The two of us who were working that morning decided we'd heard enough trash talking. We shifted into slow gear, and shortly before 8:00 a.m., we exited the kitchen, punched out, and left to look for a new place to work. I've always wondered how many breakfast trays Mark delivered that morning. I am sure many breakfasts were free. I've learned a lot since those days, and maybe by now Mark realizes too that demanding authority demoralizes.
He helped me see that authority can be used for the benefit of everyone on the team when a leader knows how to use it the right way.
How have you seen authority used to benefit of a team? Have you seen it used to the detriment of the team?