Last week I attended Digital Book World in New York. More than 1,300 industry professionals showed up, doubling last year's attendance. It's clear that digital represents the fastest growing segment of the book industry, but will it grow as fast as industry executives think?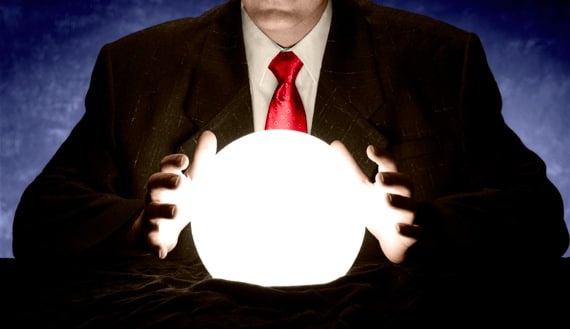 Photo courtesy of ©iStockphoto.com/VallarieE
Forrester Research presented a fascinating study, based on a survey of book publishing executives. One conclusion was that "by 2014, [publishing] executives predicted that half of units sold will be e-books, although it was not clear at what price e-books will be sold."
I have no doubt that we are in the midst of a digital transition. It is here to stay and is proving disruptive—especially to brick-and-mortar booksellers. The only question is. how fast will the migration to digital happen?
In my opinion, not as fast as the majority of my colleagues in the industry think. I do not believe that by 2014, 50 percent of all books sold will be digital. I believe the number will be closer to 25 percent. That is, in fact, the planning assumption we are using at Thomas Nelson.
Here's why:
Forrester's study was based on a survey of industry executives. Honestly—with all due respect to my colleagues—who cares what they think? The only audience I care about is readers. And, unfortunately, consumers are notoriously bad at telling you what they are going to do. The only accurate predictor of trends is how consumers actually behave.
E-book sales are still relatively small. The media hype has outstripped the reality. According to a study by BISG, e-book sales for the fourth quarter of 2010 were only 7 percent of all book purchases. That's up from 2 percent in 2009 and represents dramatic growth. But this is still a long way from "50 percent by 2014."
The music industry hasn't even reached this benchmark yet. Apple launched the first iPod in the fall of 2001. Almost ten years later, digital music sales are still only 46 percent of the overall music market. Yet, if you read the press, you would think CD sales died years ago. Certainly, the music industry has gone through enormous disruption, but digital music has not yet reached half of all music sales.
Readers are more attached to print books. Music has always been an audible experience. It doesn't matter if the device generating the sound waves is a CD player or an iPod. For everyone but audiophiles, the experience is the same. This is not true of books. Holding the book and flipping through the pages is a cherished part of the reading experience for many readers. (Even e-readers try to replicate the page-turning experience.) So expect readers to embrace e-books more slowly that music lovers have embraced digital music.
Let me be clear: I am not arguing that the book publishing industry is not in the middle of a digital transformation. It is. I am only arguing that the rate-of-change will be slower than the media, consultants, and hardware and software manufacturers—those with something to sell—suggest.
Thankfully, at Thomas Nelson we are ready regardless. Ninety-five percent of the books that generate 99 percent of the revenue are available for sale today in all the major e-formats. In addition, we are publishing every new book simultaneously in e-book and print formats. Regardless, I envision being in the print business for some time to come.
Update: PriceWaterhouseCoopers ("PWC") agrees with my basic premise. They just released a new study called Turning the Page: The Future of eBooks. They project that digital sales will be 22.5% of total book sales by 2015. They say, "The Gutenberg era is not about to come to an end. … In coming years, printed books will still account for the majority of sales."
Question: Do you agree with my assessment or disagree? You can leave a comment by
clicking here
.