Several years ago, I had lunch with a prominent, formerly best-selling author. He was angry that his sales had been in steady decline for several years. Unwilling to accept any responsibility, he poked his finger in my chest and hissed, "My job is to write the books; your job is to market them."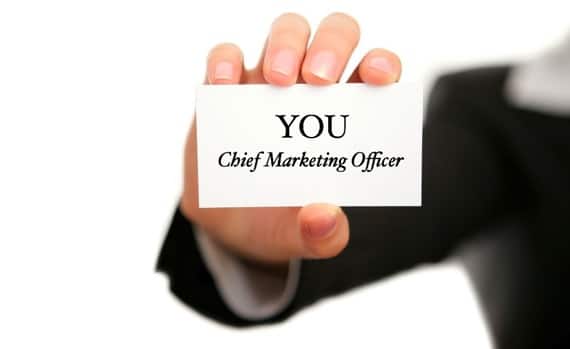 Photo courtesy of ©iStockphoto.com/Cimmerian
In the old world, he was right. Authors created the product and relied on their publishing company to market it. But that world is dead. That doesn't mean that publishing companies expect you to do everything. But it does mean that they are more effective if you have a platform already in place. It provides something for them to leverage.
If this is true for authors who publish with traditional publishers, it is even more true of self-published authors. Yes, it is easier than ever to get a book into print, but it is more difficult than ever to sell it.
As a result, marketing is not something you can afford to leave to others. You must take responsibility for it yourself. This isn't just true for authors. It applies to almost every other field as well.
There are at least four reasons why this is necessary:
No one knows your product better than you. I hear authors complain all the time, "My marketing director hasn't even read my book." I'm sorry but that's the norm. Get over it. Post-recession, the typical marketing director is responsible for 50-plus books per year. Even if they did have time to read your book (which they almost certainly don't), they will never know it the way you know it.
No one is more passionate about your product than you. Do you really think anyone could care about your book more than you? I doubt it. You took months—perhaps years—to write it. You kept going when that little voice in your head told you that you were crazy. You endured a string of rejections from agents and editors. But you kept going. Why? Love. You were passionate about your message or story. You just had to share it with the world.
No one has more skin in the game than you. If your book fails, the marketing director at the publishing house will go on to the next project. It is not that he or she doesn't care; it's just that the publisher's bets are spread across a portfolio of projects. Not so with you. Your publishing fortunes rise or fall on the success of your current project. If it succeeds, you reap the lion's share of the rewards. If it fails, you suffer the consequences. Your career is on the line.
No one is likely to do it if you don't. I wish this weren't the case, but for 95 percent of all authors it is. Sure, a traditional publisher will deploy a standard set of marketing activities. But these are generally not enough to get your book noticed—especially in a world where more than one million new book titles are published every year. Marketing directors and publicists generally don't have the time and resources necessary to make your book a success.
This is why you must take matters into your own hands. Let me suggest that you take a long look in the mirror. The person you are looking at is your new Chief Marketing Officer. Stop complaining about the fact that your book is not getting the marketing effort it deserves. Instead, take responsibility for your own publishing success and invite others, including the publisher, to join you in the endeavor.
Question: As an author or prospective author, how do you feel about taking on this role? You can leave a comment by
clicking here
.