A few weeks ago, in preparation for a meeting with one of my biggest authors, I visited his website. I was reminded again how many authors think that by just hanging a website in cyberspace they are somehow building their brand. As it turns out, not so much.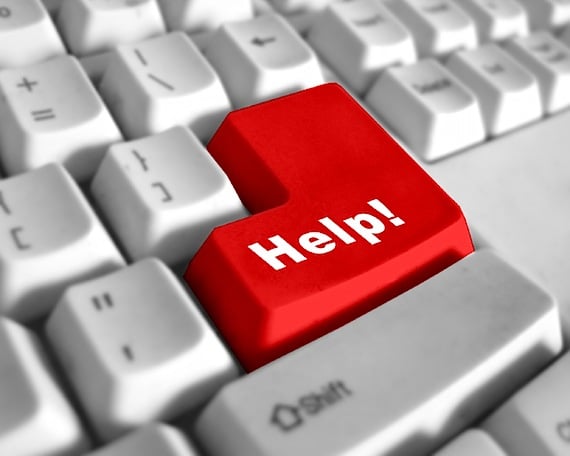 Photo courtesy of ©iStockphoto.com/JohnnyLye
The site looked great. Nice graphics. Cool use of flash. Lots of razzle-dazzle. So I decided to run his site through WebsiteGrader.com. This simple tool is like a CAT-scan for websites. I was surprised at the poor results.
Based on this, I decided to do a little research. I next ran our top twelve bestselling authors through the same exercise. I won't reveal the names of the authors for fear of embarrassing them, but I will tell you that Dave Ramsey scored the highest. He clearly knows what he is doing on the Web.
As you look at the results in the chart below, keep in mind:
Here are the results:
Web Presence of Thomas Nelson's Top Authors
Author
Overall Web Grade
Google Page Rank
Alexa Traffic Rank
Technorati Blog Rank
Dave Ramsey
99.9
6
18,977
1,218
Author 2
99.3
6
110,308
726,714
Author 3
93.0
5
52,288
N/A
Author 4
92.0
5
393,576
20,212
Author 5
91.0
5
427,192
N/A
Author 6
89.0
4
613,492
N/A
Author 7
86.0
4
674,324
213,437
Author 8
86.0
4
257,410
N/A
Author 9
82.0
4
402,066
N/A
Author 10
81.0
5
545,916
N/A
Author 11
79.0
4
548,447
N/A
Author 12
35.0
3
3,738,452
N/A
Here are my conclusions:
Having a really slick, graphically-clever website does not necessarily correlate with more traffic. In fact, the ones that made use of the latest flash and embedded video technologies scored at the low-end of the traffic scale.
Having a large media platform does not necessarily correlate with more traffic. Yes, Dave Ramsey has a huge media platform on both TV and radio. However, one of the authors with the biggest media platforms was dead last. Interestingly, if I were on the list, my site has the fourth largest traffic, and I have no media platform at all.
Having a large organization behind you does not necessarily correlate with more traffic. Some authors with large organizations were near the top; some near the bottom.
Having a young and hip image does does not necessarily correlate with more traffic. In fact, there seems to be an inverse correlation. Maybe the older authors work harder at it. Perhaps the younger authors think that being cool is enough. Regardless, most of the ones I assumed would be web-savvy are not—at least in terms of generating meaningful traffic.
The good news is that it is not that difficult for authors to build a powerful, online presence. Nor does it cost much. Tomorrow, I plan to post on "Seven Ways to Build Your Author Brand Online." Stay tuned.
In the meantime, if you want to get the most value out of this exercise, run your own site or blog through WebsiteGrader.com. This will give you a good snapshot of where you are now.
Question: How did your site score? For the sake of transparency, I'll go first (scroll down)