On Wednesday, August 14th at noon CDT, we launched the next wave of the Limited Early Release edition of the Get Noticed! Theme for WordPress. we will be giving people the opportunity to buy the theme based on when they subscribed to this theme update list. This will provide a more orderly and fair process for everyone.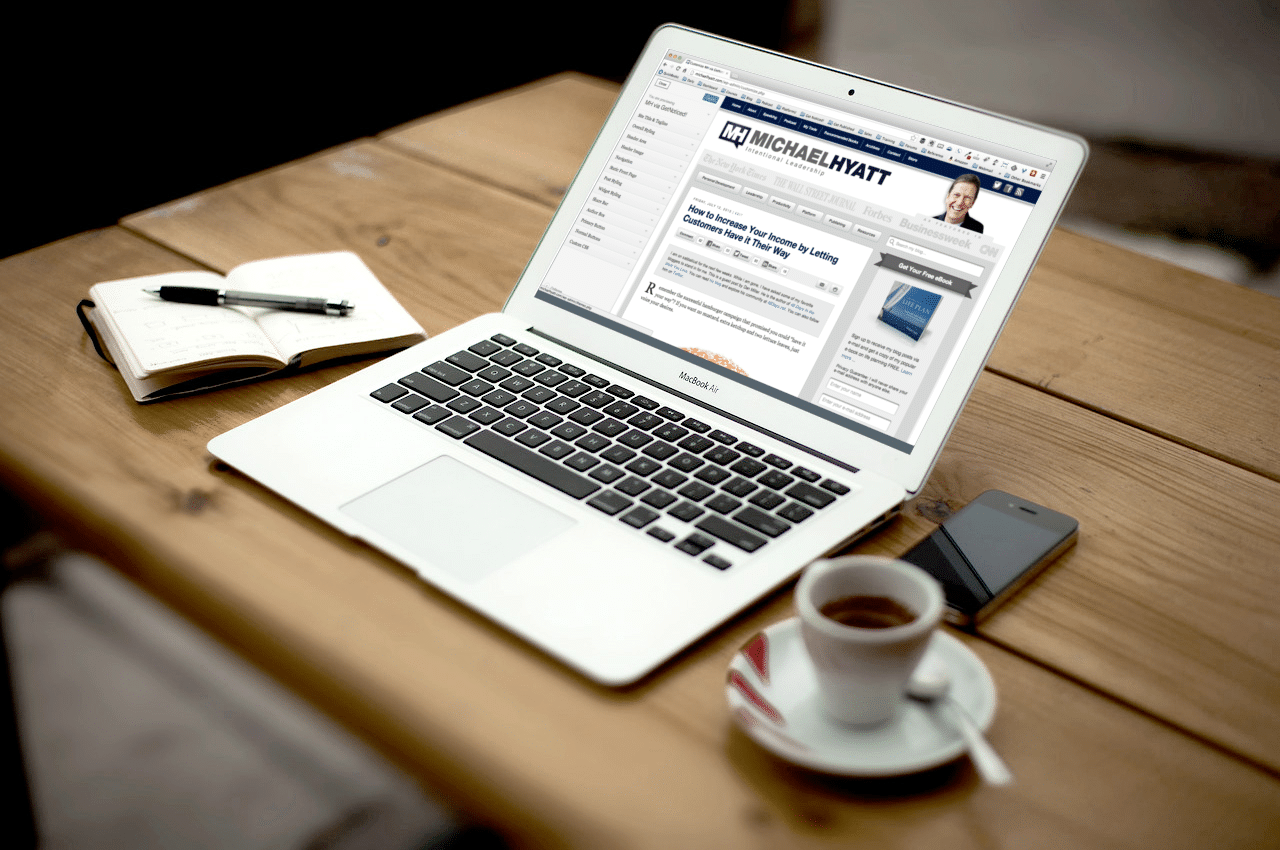 In case you have forgotten the details about the theme, I'll describe the main features and benefits below. But if you are already convinced based on what you have read previously, you can click the button below to see if you are eligible to purchase now.
If you'd like to be added to the list and secure your place in line, please sign-up below.
A couple of things to note:
The theme is $197.00 (plus applicable sales tax if any).

You may only buy one copy per person.

This Limited Early Release is for a single-site license. When we release our final product with other packages, including a multi-site option, you will be able to upgrade for the difference in price.

There is currently no documentation for this theme. We'll tell you how to install it, but that's about it. Most features are self-explanatory, but if you get stuck, your only recourse will be to submit a ticket to our Help Desk or post a message in the Discussion Forums. (You'll get a link to these when you buy the theme.)

Your license includes premium support for one year from the date of purchase. This means we will do our best to respond to your support requests within one business day.

Your license includes lifetime access to our Discussion Forums.

Your license is good forever and includes free updates for as long as this version (v.1) is maintained.

We are still improving some features. More than a dozen beta testers have been banging away on this theme for the last six months. We don't think there are any show-stopping bugs, but we can't guarantee that.

You will get to download the theme as soon as you buy, usually a few minutes after you purchase it.

Support is available immediately, from the moment you buy the theme.

Yes, your license includes a 30-day, money-back guarantee.
If you are ready to check your eligibility, then just click this button to go to the Purchase Page.
In case you can't recall the details of the theme, let me describe some of its key features and benefits.
The Number One Question I Get
The number one question I get about my success with MichaelHyatt.com is this: "Where can I get that WordPress theme you're using?"
Until now, my answer was simple. "It's a custom theme, and you can't get it anywhere."
That has all changed. Now you can use the same theme my site runs on. And you can do it at a fraction of what it cost me to develop this theme.
My Goal in Developing This Theme
Get Noticed! Is a premium theme for WordPress. Andrew Buckman, my partner, and I built this theme from the ground up. Our goal was to create a theme for anyone wanting to build a personal brand. This includes authors, coaches, consultants, speakers, entrepreneurs, brokers, pastors, and corporate executives.
Here are some of the features we've baked in:
A Theme Customizer that enables you to customize the theme more easily, without having to touch the CSS files or know any code. You can choose your colors, customize the navigation, upload your logo, etc.—and see the results in real time.

Fourteen different custom Mini-Post Types—announcements, books, events, links, photos, slides, videos, and more. This enables you to share resources without writing a full blog post.

A custom Social Sharebar that not only makes it super-easy for your readers to share your posts on their favorite social networks, but also prominently displays the share counts, providing compelling social authority.

A custom Recruitment Form that enables you to collect email addresses and build your mailing list. This is essential if you are going to build your platform. In fact, it is your single greatest online asset.

Several new Sidebar Widgets, so you don't have to install these as plugins. These include a Social Reach widget, Subscription Form, Follow Me widget, Popular Posts, Upcoming Events, and Favorite quotes.

A specially designed Landing Page Template, that gives you the option of eliminating the navigation that distracts your prospects from buying. It includes a spot for a Countdown widget (for time-limited offers), Buy Buttons for major retailers, Guarantees, and Testimonials. (Here's an example.)

A built-in Event Calendar, which is perfect for public speakers, entertainers, and artists. It automatically pulls in the Event mini-posts and lists them in date order. You can place a list in the sidebar or on your speaking page.

Author Box support that inserts an "author box" before or after the post. This is helpful for multi-author blogs or guest posts. It provides options for a photo (avatar), brief bio, and social media links. It also creates an author archive page.

A Fat Footer that enables you to redeem this otherwise forgotten real estate to promote your top links, services, products, and resources—or anything else you want. (Scroll to the bottom of my blog for examples.)

The Third-Party Integrations module enables you to integrate Google Analytics, Clicky, Feedburner, Bit.ly, Google Custom Search, and even CrazyEgg.

An Advertising module that provides a way for you to run ads above your posts or below them. In addition, you can run separate ads in your RSS feed.

RSS Configuration model that enables you to configure exactly what appears in your RSS feed—which kinds of posts to include (regular, mini, or both) and which kinds to exclude.
And lots more …
The Latest Web Technologies
We've also made use of the latest web technologies, so that the theme is responsive, beautiful, and FAST. Whether your readers access your blog via the web, iPad, iPhone, Android, or any other mobile device, they will have a fantastic user-experience.
Though you won't need most of your old plugins, Get Noticed! Theme is compatible with most of the popular ones we have tested including Akismet, All in One SEO Pack, Analytics360, AttentionGrabber, Blubrry PowerPress, the Disqus Comment System, nRelate Related Content, Scribe SEO, VaultPress, W3 Total Cache, and many, many more.
We have also added support for Google's Rel Author spec. This can be a bit of a hassle if you try to do it on your own. But it's built into the Get Noticed! Theme for WordPress.
What Others Are Saying
Here are just some of the responses we have had from our beta testers:
"The Get Noticed! Theme for WordPress is beautiful, functional, and easy-to-use. No more searching for plug-ins, and no more messing with code, because everything you need is already included. When you factor in the lightning-fast response of the support and development team, this is a no-brainer decision."

—Ray Edwards
Founder & CEO
Ray Edwards International, Inc.
"After spending a year developing a website, I decided to take a chance on the Get Noticed! theme. Switching themes is not a decision one makes without fear and trepidation. There is so much that can go wrong. Yet with Get Noticed! so much went RIGHT! Not only did the back-end functionality and ease of use improve on my WordPress site, but I have had many compliments from clients, readers, colleagues, friends and family about my website. If you want to get noticed then get Get Noticed!."

—Al Getler
AlGetler.com
"Get Noticed! will do just that—get you noticed. It's an ideal theme for platform-builders, as it thoughtfully includes everything to start and promote your platform. To boot, you get responsive and dedicated support which is not common with many other themes on the market. I highly recommend it."

—June Wilson
JDWeb Solutions
"The GetNoticed! theme is an all-in-one solution that allows you to quickly and easily setup your personal platform on the web. The custom post-types, social integration, and unique features replaced the numerous WordPress plug-ins I had cobbled together on my site."

—Craig Jarrow
TimeManagementNinja.com
"The Get Noticed! Theme has taken my website to a whole new level. It combines the latest responsive design technology with thirteen unique types of posts not found in any other theme. This allows a variety of content to be added. As a professional speaker my favorite just might be events—a post formatted to highlight speaking engagements. The development team has been responsive to both fixing bugs and suggestions for changes. They have been a pleasure to work with. Highly recommended."

—Steve Anderson
Steve Anderson's Tech Tips and Agency Report
"For years I struggled to find a WP theme that adequately addressed my needs as a solopreneur. Get Noticed! Theme fits perfectly. It's simple to use, easy to understand, and just plain works. Building my platform has been a breeze!"

—Chris Jeub
ChrisJeub.com
"The Get Noticed! Theme has helped take my speaking ministry to the next level! The theme is pre-programmed with easy-to-use features and a responsive design that really works. The support team has been incredible! Get Noticed! is making it easy to engage my tribe and grow my platform."

—John Tiller
Tiller Family Ministries
"The Get Noticed! Theme is a must-have for serious change agents. It's easy-to-use, beautifully designed, packed with brilliant features you can't find anywhere else, and backed by best-in-class support. If you have a message that needs spreading, you just found your WordPress theme."

—Jon Dale

Co-founder of Moolala

CEO of Catalytix

Director of Technology for John Eldredgediv>

You Take Zero Risk

I'm so confident you'll love this theme that I include a no-questions-asked, 30-day, money-back guarantee. If you buy Get Noticed! Theme for WordPress and don't agree that it's worth every penny you paid, just send an email to us and request a refund. I will promptly refund your money. No questions asked. No hassle. You have my word on it.

If you are ready to take much of the hassle out of platform-building, and get a premium WordPress theme that is tailor-made for people like you, click the button below and get started.