This is a guest post by
Dan Foster
, a Branch Manager for Prudential Northwest Properties in the Portland Metropolitan Area. He is also a life coach, active
blogger
, husband, and father of two children. You can also follow him on
Twitter
. If you want to guest post on this blog,
check out the guidelines here.
I have been reading the book, Outlive Your Life, by Max Lucado. In the book Lucado asks a simple but powerful question: Do you see through people or into people? This question has been challenging me all week to examine how I interact and communicate with the people around me.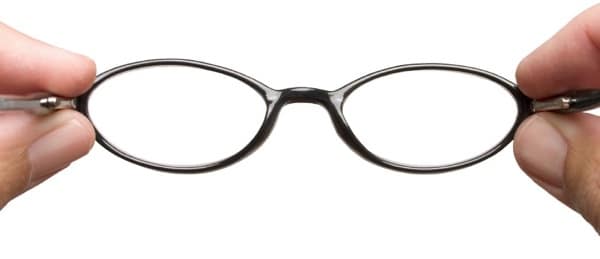 Photo courtesy of ©iStockphoto.com/gchutka
As a business leader it is easy to get caught up into thinking only about my world, my struggles, and my priorities; so much so that my interaction with others can become automated and disingenuous. This book has caused me to wonder just how many opportunities I have missed to connect with others more deeply and to truly serve them.
How do you see people? Before you answer that question, consider these five characteristics of someone that sees through people.
A person that sees through people …
Sees only the consequences of people's actions and not the pain and struggle they are going through that causes them to behave in a certain way.
Sees an opportunity to ask a question but hopes they don't have to listen to a lengthy answer that takes up too much of their time.
Sees a chance to provide a solution before truly understanding the need of the person.
Sees someone in need and responds with "textbook" words of encouragement and affirmation without taking the time to listen and speak into the person's situation.
Fails to see really people at all, and is oblivious to the shattered lives, broken relationships, and struggles going on all around him.
To be a leader that sees into people is no easy task. It requires courage, self-sacrifice, and the desire to engage people no matter where they are in life. When you see into people, you are not looking for what you are going to get out of that interaction, but, instead, how you can bless the person you are engaging.
This may require that you get your hands dirty. You may find yourself physically, mentally, and emotionally exhausted. Your wallet may not be as fat as it was before, and you may need to create margin in your calendar for opportunities to serve.
When you see into people you acknowledge they are more than their struggles, their choices, and their behavior. They are just like you: desiring love, affection, success, encouragement, and a helping hand. Take the time to see into people and build a relationship with them and you will discover a joy and peace that redefines the way you lead your personal and professional life.
Question: How does it feel when you are led by someone like this? You can leave a comment by
clicking here
.