As you may know if you are a regular reader of my blog, I started a weekly podcast on February 14th. It is called, "This Is Your Life." Since that time, I have become a more regular podcast listener myself.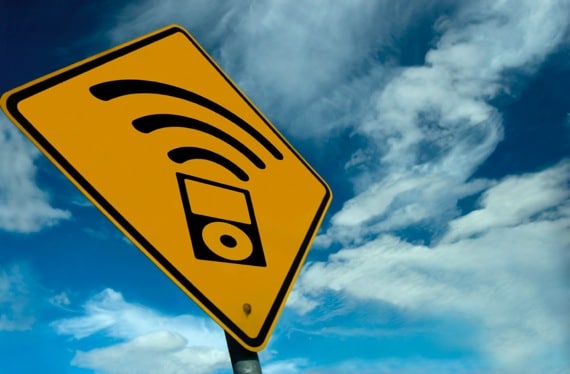 Photo courtesy of ©iStockphoto.com/4112642
As Mike Elgan, opinion columnist for ComputerWorld, said,
Podcasting is the most under-appreciated, under-utilized media ever. Some people never try it. And many who do wind up giving it up unimpressed. Too bad. A new study found that students who listen to lectures on podcasts test better than those who listen in class. Podcasting is a powerful educational medium, second only to books, in my opinion. But unlike reading books, you can listen to podcasts while doing the dishes.
Here are six reasons I enjoy listening to podcasts:
You can find shows for your specific interests. Compared to radio programs, podcasters have almost no overhead. As a result, they don't have to appeal to a broad audience to recoup their investment. They can target small, narrow niches. All it takes is a someone with a passion and some expertise. As a result, there are podcasts for almost any topic imaginable.
You can listen whenever you want. Podcasts are truly an on-demand medium. Unlike radio, you don't have to tune in when the show is broadcast. Instead, you can subscribe or download episodes and listen whenever it is convenient for you—whether on your morning run or on your daily commute.
You never have to miss a show. Similar to blogs and news sites, RSS technology makes it possible for you to subscribe to your favorite podcasts and be notified when a new episode is available. In fact, most podcast apps will automatically download these episodes as soon as they are published. If you get behind, no problem. You can listen at your own pace.
You feel connected to the podcaster. Dan Miller pointed this out to me when he was explaining why he loved podcasts. Media doesn't get much more intimate than having someone else's voice inside your head via earbuds. Because of this phenomenon, I feel like I really know the podcasters I listen to regularly. I have found myself even more connected than what I experience through following blogs.
You can listen while you are doing something else. This is also why I love listening to audio books. I am able to redeem those times when my mind is otherwise idle—while exercising, on a commute, stuck in traffic, waiting in line, working around the house, mowing the lawn, etc. As a result, I feel like I am constantly being exposed to helpful and even inspirational content.
You can easily share shows with friends and colleagues. If you listen to a great radio show, how do you share it? You can't—unless, of course, the show also records a podcast. The content evaporates as soon as the show is over. With a podcast, you can share a link to the most recent episode or even shows buried deep in the archives.
The bottom line is that you have more control. You can listen to what you want, whenever you want, as many times as you want.
But what if you have never listened to a podcast? How do you get started? In the old days of podcasting—say a few years ago!—it was a hassle. You had to subscribe to a show in iTunes, download episodes to your computer, and then connect your device, and sync the two together.
Those days are over. Now you can subscribe and download shows directly onto your device, thanks to several inexpensive apps. Here's how to get started:
Install a dedicated podcast app. I use Downcast on my iPhone. However, Pocket Casts and Instacast are also options. All three programs are excellent and sell for the exact same price: $1.99. You will be pleasantly surprised how easy these programs are to use.
Subscribe to a few shows. Use the programs search function to browse by category (e.g., "Business," "Health", or "Technology") and see the most popular programs. Or search manually to find the more narrow, esoteric programs.

Here are ten podcasts I am currently subscribed to:

Find a regular place to listen. Just decide when and where you will listen to podcasts. I listen every morning when I am exercising. I no longer have a commute, but I also listen while running errands in the car.
Share your favorites with your friends. This is the easy part. Because I get so much valuable information from podcasts, it is natural for me to talk about them. Increasingly, I am finding myself talking to friends about the shows we are listening to.
If you haven't tried podcasts, I suggest you give it a two-week trial. Experience the value first-hand. Perhaps this medium won't work for you. But it might just open up a whole new world.
Question: What are some of your favorite podcasts? You can leave a comment by
clicking here
.