If the mid-term elections in the U.S. are any indication, the lack of civility in public discourse has sunk to a new level. No one seems to listen to their opponents. Pundits (and politicians) routinely talk over one another. Volume appears to be more important than logic.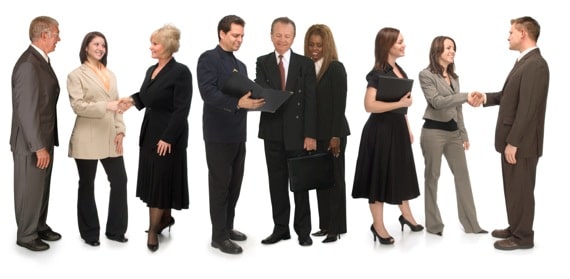 Photo courtesy of ©iStockphoto.com/jgroup
You might not be able to solve this cultural problem, but you don't have to put up with it on your blog. Yesterday, Publishers Lunch Deluxe, commented on my blog post, "Why Do eBooks Cost So Much? (A Publisher's Perspective)." After noting the high number of comments, the editor said,
What also stands out is the civility of the discussion—even from those who might disagree—and the general appreciation from those who comment for an explanation from an executive."
This isn't an accident. I have tried to cultivate this environment over time. Why? Because I believe in the value of healthy, civil debate. I love leading and participating in meaningful conversations. I readily admit that don't have all the answers. I learn from the community and especially my commenters.
But how do you keep the conversation on your blog healthy and constructive? How do you make it safe for people to disagree without becoming disagreeable?
Here are five tips:
Good comments, even from people who disagree, add value to your blog. You want to encourage these if you are going to build a community, but you also must protect the community from those who would abuse it.
Question: What else have you found helpful in promoting civil discourse on your blog?