It's inevitable. Sooner or later, your hard drive will fail or you will accidentally delete a file you meant to keep. And, as a corollary to Murphy's Law, it will likely happen at the worst possible time—the day you finish writing a long report or manuscript, complete your annual budget, or have to make a major presentation.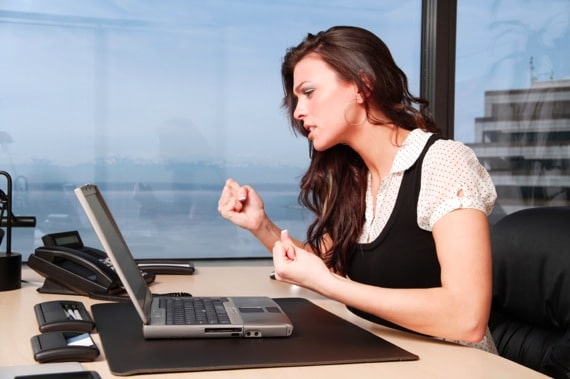 Photo courtesy of ©iStockphoto.com/jhorrocks
It is happened to me more than once, which is why I am such a fanatic about backups. Here's the system I use with my Mac.
Buy a good backup drive. Better yet, buy two. Keep one at your office and one at home. I use the Western Digital My Book. You can get a 1, 2, or 3 TB (terabyte) model, starting at $99.00 from Amazon. I consider that cheap insurance.
Divide the drive into two partitions. On the Mac, you can use Disk Utility to do this. It is found in your Application\Utilities folder. Launch the program, then click on the Partitions tab. Create two partitions of equal size. On my Home backup drive, I named the partitions: Home – Time Machine and Home – SuperDuper (more about why below).

On my office backup drive, I named the partitions: Work – Time Machine and Work – SuperDuper.

Use Time Machine and SuperDuper. Time Machine comes free with every new Mac. It works great. It makes a copy of every file and every iteration of that file. If you want to "go back" to the version of a file you created five days ago (assuming you have backed up every day), you can.

As long as your backup drive is plugged into your computer, Time Machine will back it up every hour. The first backup takes forever, because the program is backing up every file on your drive. Subsequent back ups only take a few minutes, because the program only backs up the files that have changed. (The most painless way to get started is to do the first backup over night.)

I also use SuperDuper. is a slightly different animal. It creates a bootable, backup disk that you can access via the Mac's Finder program. It looks just like any other drive. In an emergency—like a total disk failure—you can boot directly from the backup drive.

Just make sure that you select the appropriate partition when you do each backup. Use the Time Machine partition for Time Machine backups and the SuperDuper partition for SuperDrive backups.

Automate the whole process. This step is optional. But, once you get it set up, it requires zero maintenance or involvement from you. All you do is plug in your backup drive, and each backup begins.

If you only use one backup drive (say, at the office), this is a snap. Time Machine will remember which partition you used last. You can also setup a SuperDuper schedule. I have my set up to backup as soon as I connect my laptop. That's all there is to it.

If you use two backup drives, as I do (and as I described above), things get a little more complicated. You can use an AppleScript and a little program called Do Something When to automate the process. You can read a description of how to set it up here. Unfortunately, the link to Do Something When Setup (halfway down in the article) is broken. Here's how I have my rules setup:

If you can't figure out how to automate the process, don't sweat it. You will simply have to select your Time Machine drive manually via your Mac's System Preferences | Time Machine | Select Disk command.
You can also use DropBox, SugarSync, or MobileMe to backup mission critical files, sync between computers, or share files with your family, friends, or colleagues. But that will have to wait for another post.
Question: What is your current backup setup? You can leave a comment by
clicking here
.