Recently, I attended the The SCORRE Conference, formerly called The Dynamic Communicators Workshop, in Vail, Colorado. It is absolutely the best training available for speakers and everyone else who wants to communicate with more clarity and power. (I liked it so much the first time I attended that I am now a partner with Ken Davis, the founder and primary instructor.)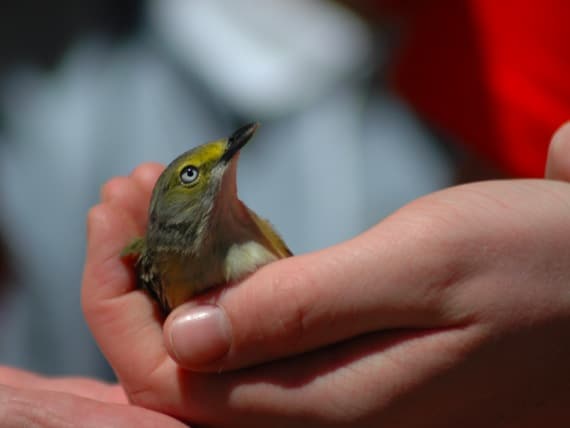 Photo courtesy of ©iStockphoto.com/pelicankate
In the last session of the conference, we heard from speaking coach and master communicator, Stacey Foster. He closed his talk with this powerful story:*
High in the Himalayan mountains lived a wise old man.

Periodically, he ventured down into the local village to entertain the villagers with his special knowledge and talents. One of his skills was to psychically tell the villagers the contents in their pockets, boxes, or minds.

A few young boys from the village decided to play a joke on the wise old man and discredit his special abilities.

One boy came up with the idea to capture a bird and hide it in his hands. He knew of course, the wise old man would know the object in his hands was a bird.

The boy devised a plan.

Knowing the wise old man would correctly state the object in his hands was a bird, the boy would ask the old man if the bird was dead or alive. If the wise man said the bird was alive, the boy would crush the bird in his hands, so that when he opened his hands the bird would be dead.

But, If the wise man said the bird was dead, the boy would open his hands and let the bird fly free. So no matter what the old man said, the boy would prove the old man a fraud.

The following week, the wise old man came down from the mountain into the village. The boy quickly caught a bird and cupping it out of sight in his hands, walked up to the wise old man and asked, "Old man, old man, what is it that I have in my hands?"

The wise old man said, "You have a bird, my son." And he was right.

The boy then asked, "Old man, old man, tell me: Is the bird alive or is it dead?"

The wise old man looked at the boy, thought for a moment and said, "The bird is as you choose it to be."
And so it is with your life. The power is in your hands. God has given you a great gift—your life. What will you do with it?
Will you drift with the current? Will you allow it to be hijacked by someone else? Or, will you live an intentional life—one that counts for time and eternity?
*This is a version of the story I found on the Internet.
Question: What application does this story have for your own life? You can leave a comment by
clicking here
.