I am excited about the upcoming Building Champions Experience, September 13–16, 2011 in Cle Elum, Washington. This will be my third year in a row to attend. I look forward to it every year. It is unlike any other conference I attend.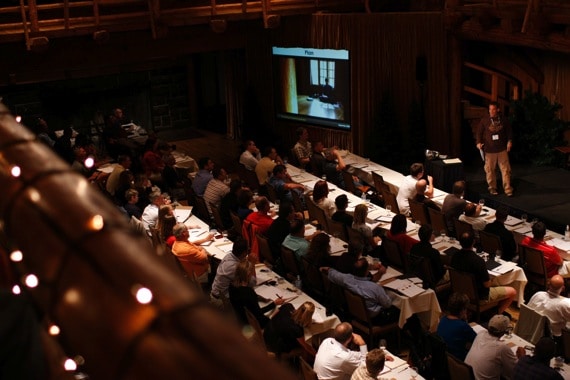 As you may know, Building Champions is the premier coaching company in the U.S. I have used them for more than a decade. They have coached me, several Thomas Nelson executives, and facilitated much of our strategic planning. I honestly would not be where I am today apart from their influence in my life.
Most of the conference will focus on what Building Champions refers to as "the core four":
Life Plan
Business Vision
Business Plan
Priority Management
The thing I love about this conference is the balance between business and life. Plus, the conference is not over-programmed like so many are. There is plenty of time to reflect, plan, and connect—all in a gorgeous setting in the beautiful Suncadia Resort in beautiful Washington state, an easy and scenic 80 miles from Seattle.
Bestselling author Patrick Lencioni will be the keynote speaker this year. I have read all his books, so I am eager to hear what he has to share.
I will also be speaking on the topic of "Best Practices for Life Planning." I will then interview several of the Building Champions coaches about this subject, asking the hard questions from the perspective of new and experienced life planners. I can't wait!
By the way, my wife Gail will also be attending with me. She also came last year. It is an awesome experience to do this conference together as a couple. I have also brought several of my colleagues in the past. I highly recommend attending this conference as a team.
Finally, I am hosting at an exclusive breakfast for anyone who signs up for the Building Champions Experience through my blog. I will be speaking on the topic, "How to Go Further, Faster" (with apologies to Andy Stanley, whose Leadership Podcast uses this tagline).
In this talk, I will share three strategies for kicking your leadership and career development into overdrive. (I wish someone had shared these strategies with me twenty years ago!)
The breakfast will be on Thursday morning, September 15, at 7:15 a.m. While this special session, including breakfast, is free with your paid registration for the entire event, you must register through this special page. We need to get a headcount so we can tell the chef how many meals to prepare.
Question: What would a conference like this make possible for you? You can leave a comment by
clicking here
.