I am speaking at The Building Champion's Experience in Sunriver, Oregon (20 minutes from Bend, Oregon) on September 16–19, 2009. However, even if you are not registered for the event, you can still join me for breakfast—free. I will tell you how in a minute.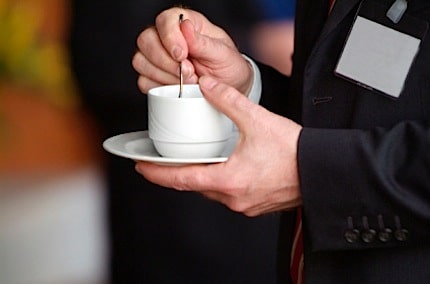 Building Champions is the premier coaching company in the U.S. I have used them for more than seven years. They have coached me, several members of my team, and facilitated all of our strategic planning. They know us inside and out and have made a significant difference in the outcomes I have been able to accomplish personally and professionally.
Most of the conference will focus on the core four:
Life Plan
Business Vision
Business Plan
Priority Management
In addition, the location will be absolutely gorgeous. This is a chance to network with like-minded leaders who are committed to excellence and getting life right.
Daniel Harkavy, the CEO of Building Champions, asked me if I would come and speak on two topics. On Friday, September 18, I will be speaking on "Effectively Utilizing Social Media." On Saturday, September 19, I will be sharing the stage with Daniel to share discuss "Building the Schedule to Execute Your Plans."
He also graciously offered to host a private get-together for my blog readers, Twitter followers, and Facebook friends in the area. Over breakfast, I will be speaking on the topic, "How to Go Further, Faster" (with apologies to Andy Stanley, whose Leadership Podcast uses this tagline). In this talk, I will share three strategies for kicking your leadership and career development into overdrive. (I wish someone had shared these strategies with me twenty years ago!)
The breakfast will be on Thursday morning, September 17, at 7:15 a.m. While the event is absolutely free, including breakfast, you must register to attend. We need to get a headcount so we can tell the chef how many meals to prepare.
In addition, if you register before midnight, Friday, September 4th, I will give you a free copy of Daniel's book, Becoming a Coaching Leader at the event.
Please note: this offer is limited to the first 100 people who sign up.