This past weekend, I passed a major milestone on my blog. I received my five thousandth comment. When 8BIT, my blog designer and developer pointed that out, I was blown away. I had no idea.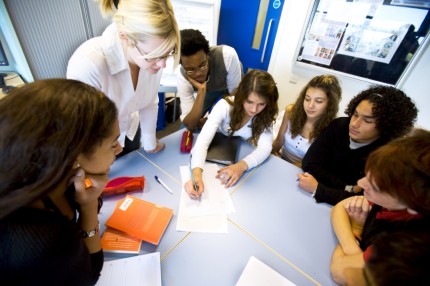 Of course, this is the essence of Web 2.0 or, as it is sometimes called, the "read/write" web. People are not content to let authors pontificate. They, too, want to participate in the conversation. Blogging is no longer a monologue (if it ever was); it's a dialogue.I am celebrating this milestone by installing IntenseDebate, a third-party commenting platform for blogs. Here are the five features I wanted that are not possible—or at least, not easy—with most blogs:
Comment Threading. This enables you to reply to specific comments with out the hassle of "@username" reference or other workarounds. Replies are indented at different levels, so you can follow the conversation.
Commenter Profiles. This provides you with the opportunity to upload your picture, a bio, your comment history—whatever you think is important. Or, you can remain anonymous. It's up to you. Best of all, your profile works on every blog that uses IntenseDebate.
Reputation Points. This is a method for rating various commenters based on the quantity and quality of their posts. This provides you, as the reader, a way to judge the authority or value of that commenter's reputation.
Twitter Integration. When you post a comment, IntenseDebate gives you the option of sending a Tweet on a post-by-post basis, letting your followers know that you have commented on a specific post.
Reply by Email. I spend a lot of my time away from my desk—in meetings, on airplanes, etc. As a result, I need a way to interact with my readers and keep the conversation going. This feature does that.
I looked at several systems before settling on IntenseDebate, including Disqus, and coComment. In the end, I settled on IntenseDebate because it is owned by Automattic, the same company that owns WordPress.
We had a few problems with the installation of IntenseDebate. But with the persistence of both 8BIT and the Intense tech support team, we got it working.
Question: What do you think about the new commenting system?