You can't listen to the news for five minutes without hearing a story about the Swine Flu. It is amazing at how this has taken center stage in just a few weeks. By the sound of things, you would think we are on the edge of a pandemic, not unlike what Stephen King described in his novel, The Stand.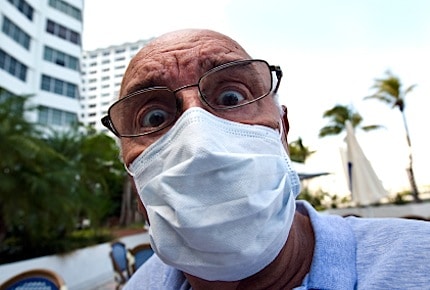 In times like these, it is important to maintain perspective. I did a quick search on Google and found the leading causes of death in the U.S. The most recent data I could find were from 2004. These are the annual numbers:
The 10 Leading Causes of Death in the U.S.
Cause of Death
Number
Heart disease
652,486
Cancer
553,888
Cerebrovascular diseases
150,074
Chronic lower respiratory diseases
121,987
Unintentional injuries
112,012
Diabetes
73,138
Alzheimer's
65,965
Influenza and pneumonia
59,664
Nephritis, nephrotic syndrome, and nephrosis
42,480
Septicemia
33,373
And how many people have died in the U.S. as a result of Swine Flu? So far, one. Yep, just one.
In light of this, I suggest that we all stop, take a deep breath, and put this into perspective. I am not saying that this won't get worse or that more people won't die. Nor am I saying that we shouldn't be cautious or smart.
However, we need to remember that what drives the media is drama. If they can keep you glued to the TV set, the radio station, or their website, then they they win with their advertisers. Don't discount how this impacts the 24-hour news cycle.
Question: Are you concerned about the Swine Flu? How are you responding to the media reports?