This is a guest post by
Andy Andrews
, one of my dearest friends. He is also the author of the bestselling book,
The Traveler's Gift,
and recently published
The Heart Mender: A Story of Second Chances
.
If you're in leadership, the decision to forgive or seek forgiveness can seem like an afterthought, something necessary to smooth over awkward or rough patches so you can get back to business. This, says Andy Andrews, is a fatal underestimation. In Part 1 of this two-part guest blog, Andy explores how the principle of forgiveness is already affecting you and your leadership. (You can read Part 2 here.)
If you want to connect with Andy, you can read his blog or follow him on Twitter. He is one of the most inspiring people I know.
Several years have now gone by since the publication of The Traveler's Gift. Because of the seven principles revealed in that story, I have increasingly found myself in quiet corners, talking intimately with some of society's best-known leaders. Yet when they draw me aside, I do not pretend to have the answers some of them seek. (I am woefully ignorant about the details of business and politics!)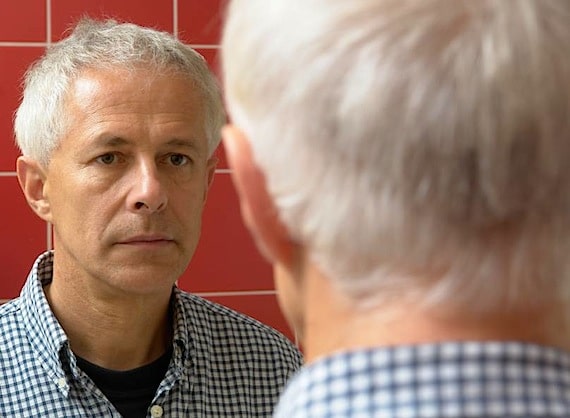 Photo courtesy of ©iStockphoto.com/domin_domin
I know that my value to these men and women is that of a Noticer. In these odd moments, I am to provide perspective, often pointing out something important that's right in front of them.
I have become convinced that there is one leadership principle upon which companies and families and fortunes balance, but it is totally misunderstood by today's corporate and political leaders. This principle is powerful enough that it has redirected many of our lives in an eternal way, yet it is so ignored in our daily living that its absence has torn apart companies, families, nations, and civilizations!
You've heard of it before. It is called forgiveness.
Please understand that this blog entry is not about our own forgiveness, the kind that comes freely from God when we ask for it. That is a spiritual concept. I am calling attention to what we have in our control when we are lying awake at night thinking about a specific person and what he or she said or did and how we responded, and what we will say if we see them tomorrow!
You see, forgiveness is a decision—it is not an emotion. When we were commanded to forgive "seventy times seven" (see Matthew 18:22), it was not under the assumption that some moron might do something 490 times! Jesus knew that we, as human beings, tend to "take it back" and get angry all over again about the same thing, wasting time and energy and affecting other relationships in the process.
But forgiveness is not just a decision; it's a principle. That means that it works every time. In our minds and hearts, we must consistently make the decision to forgive an offense until our emotions align with the decision we have made.
Try it. It works—especially when the target of your anger and resentment is yourself.
I don't know about you, but for me . . . ? Considering all the people who have impacted my life in a negative way throughout the years, no one has ever disappointed me as much as I have disappointed me. And I couldn't even lie about it; I know everything I've done! How is it possible to avoid the damage we inflict upon ourselves?
I am convinced that we cannot become the parents and spouses and leaders we aspire to be when we hold a grudge, however slight, against ourselves.
It is tough to do battle with an enemy that has a fort in your head! This also affects how we relate to other people. Without a forgiving spirit, our actions and facial expressions are often dominated by stress and resentment of which we are unaware. These hidden factors often create more uncertainty in our lives because we don't understand why people are not responding to our leadership!
If God has forgiven you (and if you asked, He has) then it is time for you to forgive you. Lay down the whip with which you have been beating yourself about the head and shoulders. It is time to begin again.
So take a breath. Push the reset button. Forgive yourself first, and then you'll have the poise and presence you need to seek forgiveness from others and transform your relationships, your business, and every aspect of your life. Tomorrow's blog deals with that very thing.
Question: Do you need to forgive yourself?
As part of the promotion for Andy's new book, I gave away 100 autographed copies to those who commented below. This is why people asked for the book in the comments below.