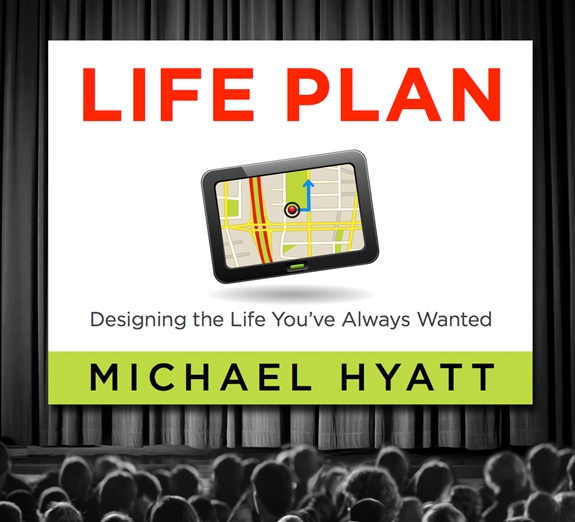 Quick Summary
Few people have a plan for their life. Most are passive spectators, watching their life unfold, one day at a time. Others, unconsciously follow someone else's agenda, unaware their life has been hijacked. In this presentation, I explain how to go from reactive to proactive and develop a plan for accomplishing those priorities that matter most.
Presentation Outline
A life plan is a short, written document created by you for you. It contains your answers to three powerful questions:
| | |
| --- | --- |
| | 1. How do you want to be remembered? In planning anything the best place to begin is at the end. Imagine for a moment you are dead. What are those attending your funeral saying about you? You still have time to shape that conversation. |
| | 2. What matters most to you? The life plan is built on a metaphor that compares your "life accounts" to bank accounts. Each life account represents a different category of your life. The key is to identity your accounts and then arrange them in priority order. |
| | 3. How do I get from here to there? You need an action plan for every major area of your life. This involves three steps: Describing your envisioned future, acknowledging your current reality, and then identifying the specific actions you must take to get from where you are to where you want to be. |
I conclude with an inspirational challenge: Your life is a gift. But it's up to you whether or not you will make a difference. Chose wisely.
Target Audience
Organizations who want to communicate to their employees and other constituents that they are concerned about work-life balance. I have spoken on this topic to a wide array of audiences—credit unions, life coaches, mortgage bankers, mommy bloggers, university students, business consultants, small business associations, and churches.
Possible Formats
This presentation can be delivered as a keynote or workshop, ranging from 30–60 minutes long, depending on your needs. The ideal keynote length is 45 minutes.
Intended Outcomes
Audience members will be convinced—and inspired—that creating a life plan is essential to living life well.
Audience members will have a simple but effective framework for life planning that has enabled thousands of people to design the life they have always wanted.
Audience members will leave with practical, actionable steps they can implement imme-diately.
Topic Authority
My e-book, Creating Your Personal Life Plan, has been endorsed by more than thirty top leaders and bestselling authors, including John Maxwell, Dave Ramsey, and Andy Stanley. It has been downloaded more than 100,000 times.
I created my first life plan more than a decade ago. Since that time, I have written and spoken extensively on the topic. Daniel Harkavy, CEO of Building Champions, and I are currently working on a new book entitled, The Life Plan Book (forthcoming, 2013).
My weekly podcast, This Is Your Life, is focused on life planning topics. It is consistently ranked as one of iTunes top ten business podcasts with more than 28,000 weekly listeners.
Other Presentations