In less than a month—March 19–22, 2009—the Evangelical Christian Publishers Association (ECPA) will host the first-ever Christian Book Expo ("CBE" for short) in Dallas, Texas. Unlike traditional publishing trade shows, this one will be open to the public. That means YOU can attend.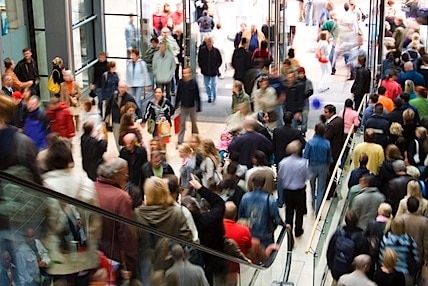 Activities at the three-day Expo will include workshops, seminars, mini-events and evening programming—all led by authors. In fact, more than 200 authors have agreed to participate, including bestselling authors Max Lucado, Donald Miller, Andy Andrews, Patsy Clairmont, Terri Blackstock, Lee Strobel, Gary Chapman, Stephen Arterburn, J.I. Packer, Don Piper, Mary Manz Simon, Henry Blackaby, Ruth Haley Barton, Stormie Omartian, Colleen Coble, Sheila Walsh and Elizabeth George.

In addition, virtually every Christian publisher will be exhibiting. (In fact, I don't know of one that won't be there.) With more than 100,000 square feet of exhibitiion space, you will be able to choose from thousands of new, bestselling, and hard-to-find Christian books. Best of all, you can purchase them right on the exhibit floor.
I am particularly excited about the discussion panels, which will be hosted by Christianity Today magazine. Several of them will no doubt prove to be controversial.
In fact, the final panel of the weekend—"Does the God of Christianity Exist, and What Difference Does It Make?"—is expected to attract special attention. Panelists will include nationally bestselling authors Christopher Hitchens (anti-theist, journalist), Lee Strobel (Christian apologist), Douglas Wilson (Christian apologist, co-author with Hitchens), William Lane Craig (professor/Christian philosopher) and Jim Denison (pastor/Christian apologist).
ECPA's goal in this event is to raise the visibility of Christian books. So many, many people are unaware of the amazing resources that are available to both Christians and honest seekers of the truth. I am confident that this event will accomplish this and garner national media attention.
Daily admission is only $29 per day or $59 for the 3-day pass for the entire show, but using online discount codes and by registering in advance you can save $5. You can use the code "cbe5off." You can register here.
Special Opportunity for Pastors: I have five three-day passes, which I will give away FREE to the first five pastors who email me. The only catch is that (a) your church must be within 25 miles of Dallas (b) you must have more than 1,000 church members, and (c) you must agree to put an announcement in your church bulletin or newsletter this coming weekend and announce it in your services. You can find numerous promotional resources online, specifically designed for churches.
Question: Are you planning to attend? What are you looking forward to the most?