We all start out the week with 168 hours, but it never feels like enough, does it? Work, family, exercise, projects, hobbies, meetings, dates, time off—how can we possibly fit it all in?
According to Gallup, half of us say we don't have enough time. But what if that's the wrong way to look at it?
A Problem as Old as Time
Feeling like we're short on time is nothing new. Seneca, a Roman philosopher who lived around the time of Jesus, said everyone complains about the problem. But he also said they were focusing on the wrong thing.
"It is not that we have a short time to live," he said, "but that we waste a lot of it.… Life is long if you know how to use it."
That's the issue. If all of our to-do lists, goal lists, and bucket lists seem too daunting, the answer isn't more time. Which is good because we're not going to get any more regardless. The answer is strategies and tactics proven to help us put our 168 hours to better use.
But how?
Not Time Management, but Self Management
That's why I'm excited to share with you my free new ebook, Shave 10 Hours Off Your Workweek. It's packed with strategies and tactics for digging out of our inboxes, clearing our calendars, and creating more margin for the things that matter most in life.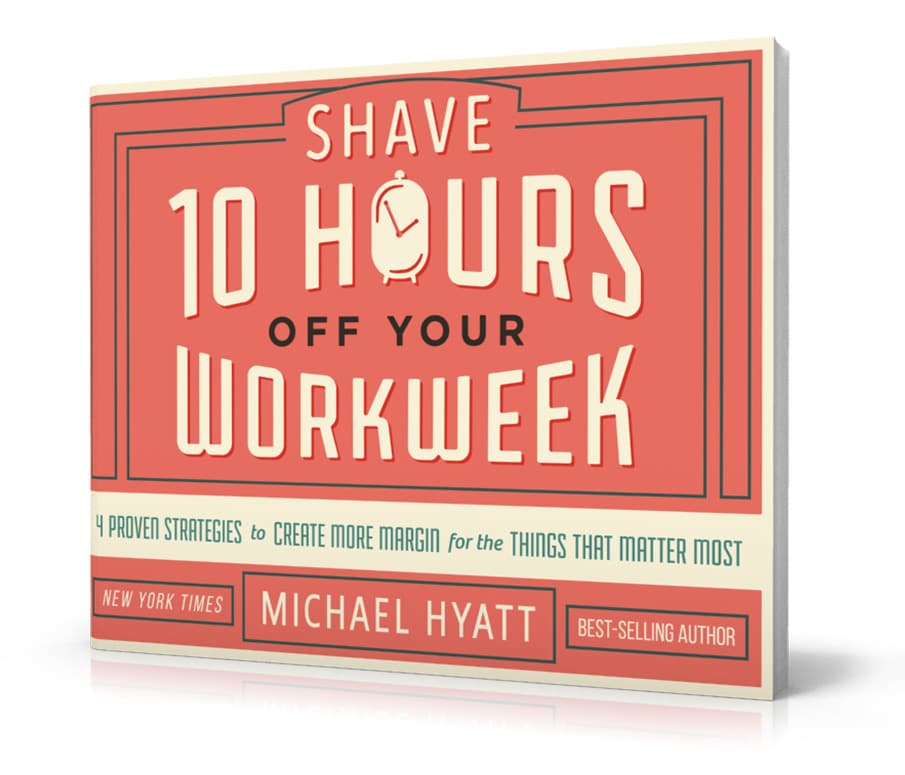 There's no such thing as time management, just self management. How we operate in the time we're given is the real issue. Shave 10 Hours Off Your Workweek is meant to help you operate at your most effective and efficient.
While reading this detailed, in-depth guide, you'll discover:
Four main strategies that will reorient your approach to processing tasks.
How to make your calendar work for you and save you from time-crunch headaches.
How to get a restorative night's sleep—and why it's absolutely essential for your productivity.
The critical role played by physical stamina and emotional energy in making the most of our time.
Why multitasking actually makes you slower and less productive—and what to do instead.
One simple process for finally getting control of your email inbox.
Two processes that will enable you to plan your days and weeks for maximum efficiency.
How to effectively prioritize tasks so you don't get bogged down when things get crazy.
A simple four-step process for quitting the tasks that frustrate you and creating space for those that inspire you.
Five ways to deal with unproductive meetings.
And a lot more.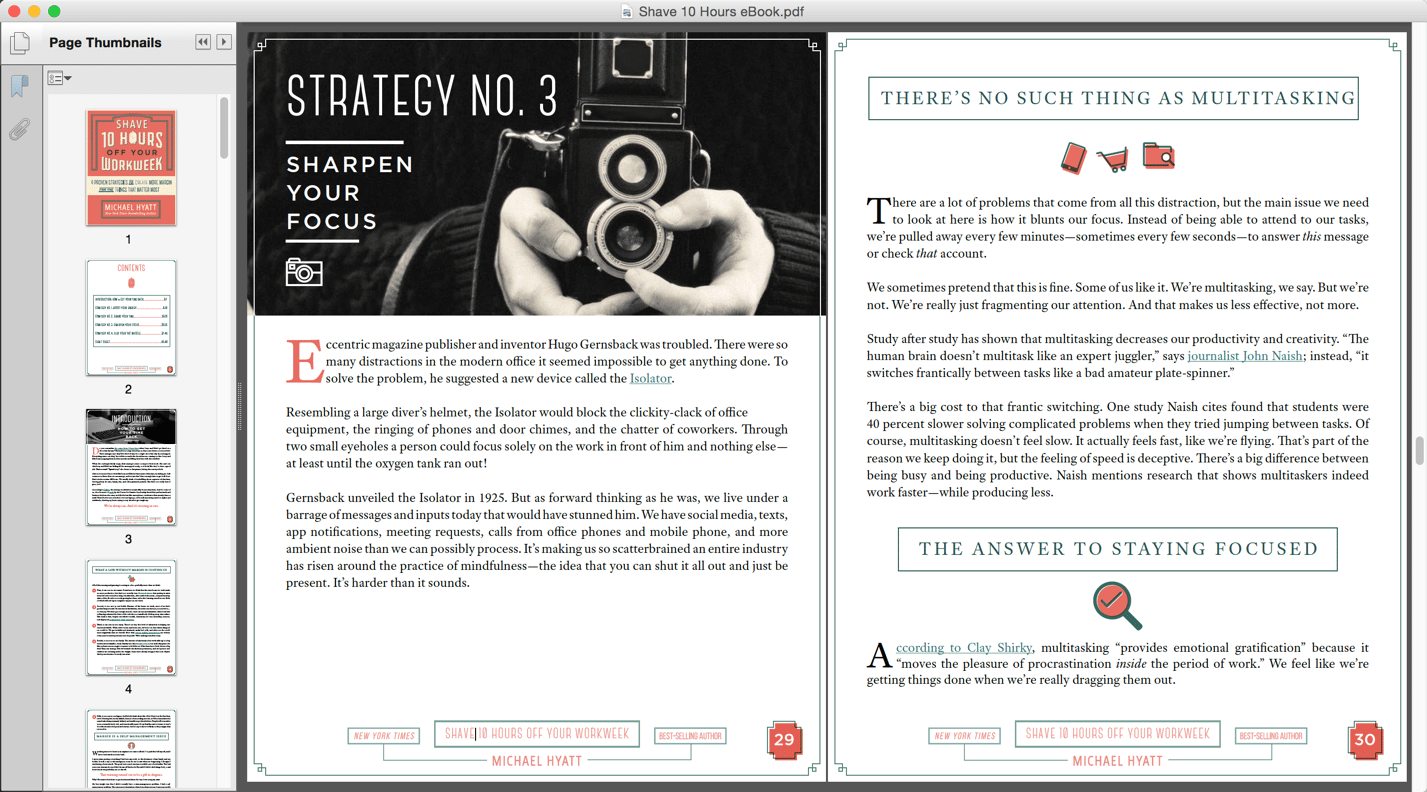 How You Can Get Your Copy and Start Reading Today
Shave 10 Hours Off Your Workweek is not for sale. There's only one way to get it right now—by subscribing to my free email newsletter. To do that, just fill out your name and email address at the top of this page.
Once you do that and confirm your subscription, I will email you the download link to this amazing, free resource.
What Others Are Already Saying
This is my new personal manual to getting more out of life. Providing massive value in a single sitting, Michael Hyatt's crazy for giving this content away!"
As usual, Michael's book blends insight, wisdom and common sense; and presents positive strategies and tactics combined with things that need to go! The Cheat Sheet is already pinned to my bulletin board to give me a visual reminder and quick-read summary when I start to lose sight of my priorities."
—CATHI CORIDAN, MA
Author of The Can Do Chronicles
A must read for any professional. If you want to excel in your career while honoring your commitments to your faith, your family, and your own health and sanity, you will take Michael Hyatt's clear and helpful advice seriously. A cross between Peter Drucker, Stephen Covey, and the book of Proverbs!"
DR. SHANE BERG
Princeton Theological Seminary
In his new ebook, Michael Hyatt has distilled important information and research down into vital bite-sized nuggets of actionable steps, to enable you to reclaim your time, health and sanity!"
—SHARON WORSLEY
Author, speaker, coach
You can start applying the strategies and seeing results immediately. I revised my calendar the same day."
—KEN ZIMMERMAN, JR.
Seneca calls time "life's most precious commodity." Every week comes with 168 hours. The only question is how we use them.
If you want to accomplish more than you are currently able, you don't need more time. You need strategies and tactics that can help you put those hours to the best use.
Shave 10 Hours Off Your Workweek will show you how.
Question: What would be possible in your personal and professional life if you could maximize your 168 hours? Share your answer on Facebook, Twitter, or LinkedIn.