Recently, my daughter Marissa asked my advice on starting a blog. What I told her is very different from what I would have said a year ago. Many experienced bloggers might disagree with me, but I thought I would share my advice here.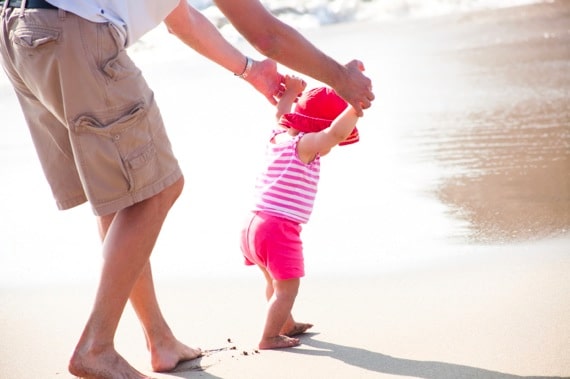 Photo courtesy of ©iStockphoto.com/melastmohican
Many people get excited about blogging. When they start exploring the options, an entire world opens up to them. There are so many choices to make. For example:
Should you go with a hosted blogging platform WordPress.com or a self-hosted one like WordPress.org.
If self-hosted, which hosting service should you use to host it? There are literally hundreds of services available. (I recommend BlueHost.)
And which theme should you pick? There are thousands of free themes, not to mention the premium ones like StandardTheme (which I use).
What about a name and logo? And who will you hire to design it?
What commenting software will you use? Will you go with native WordPress or a third-party system like Disqus (which I use)?
Will you include ads or go add-free?
The number of decisions can be overwhelming. But I think they put the cart before the horse. They are not the questions you should ask first.
People often decide to jump immediately to self-hosted WordPress. (This is what I use, for example.) It is what most of the big bloggers use, with the exception of Seth Godin, who is still on TypePad. (And, oh, by the way, it seems to be working fine for him.)
WordPress.org is enticing, because the basic software is free and you can get space on a server for as little as $6.95 a month. And then you can customize it to your heart's content.
But don't be deceived. While the basic WordPress self-host software is free, it is like a crack cocaine sample. It is designed to get you hooked. Once that happens, the expenses begin to mount.
I spend more than $1,000 a month on my blog. I know: this is shocking to most people.
This amount includes hosting, server administration, custom programming, software services, trouble-shooting, and more. Sometimes, I feel like it is a black hole.
For me, it is worth it, because of the traffic I generate and the income it produces from ads affiliate commissions. But it has taken me years to get to this place.
The truth is that most people who start a blog quit within a few months. (Re-read that sentence again and let it sink in.)
Setting up a blog is the easy part; actual blogging is the hard part. Once the initial enthusiasm wanes, it is difficult to keep posting. Most would-be bloggers post less and less until they simply quit and abandon their blog.
I am not trying to discourage you. Honestly. But before you invest a bunch of time and money in self-hosted WordPress, you need to answer two questions:
Can you generate high quality content on a regular basis? (And by "regular" I mean at least three times a week, minimum.)
Will my content attract a loyal and growing audience? This might not be your goal, but you won't generate enough income to cover your costs unless you do.
In my opinion, until you can answer these questions with a resounding "Yes," you have no business investing the time and money on self-hosted WordPress.
Instead, here's what I recommended to Marissa, as a beginning blogger. It's what I would also recommend to you if you are thinking about starting a blog:
Set up a blog at WordPress.com. It's simple and free.
Upgrade to the Premium version. It is only $12–$17 per year. It will allow you to map your unique domain name to your WordPress.com site (e.g., michaelhyatt.com vs. michaelhyatt.wordpress.com).
Select a theme. WordPress.com now has over 100 to choose from. You can upload your own logo if you want, and do some other customization. This is way cheaper than paying a designer the $2,500 to $10,000 they will charge to create a custom design.
Start writing. Anything that stands between you and this is a distraction.
Too many bloggers I know spend way too much time tweaking their design and fiddling with plugins instead of writing. If you write compelling content on a regular basis, you will build an audience. You will then be able to monetize your traffic and upgrade to a different platform. In the meantime, stay focused—and write!
Update: Many of the most popular blogs in the world are on WordPress.com. Here is
a list of the top ones
. Also, as your blog becomes successful, you can migrate it to
WordPress.com VIP
. It is for uber-bloggers who don't want the hassle of creating a self-hosted site.
Question: What advice do you have for beginning bloggers? You can leave a comment by
clicking here
.