I usually make three to four major presentations a month. In January, for example, I made presentations at our Quarterly Business Review Meeting, our All Employee Meeting, and The Thomas Nelson Way session. In February, I will make four presentations.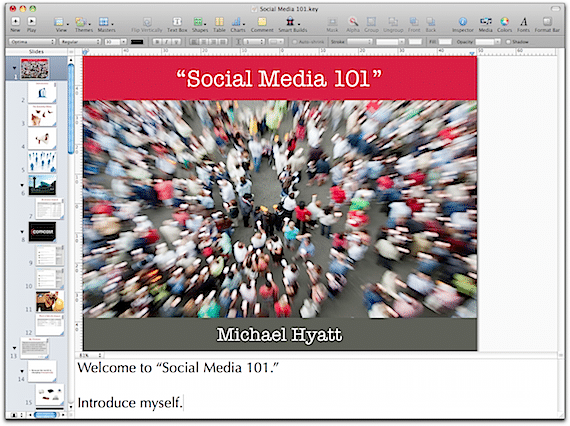 I often get asked what tools I use to create my presentations. Currently, I am using eight:
I intentionally didn't talk about projectors. I don't even think about this any more. I use whatever the venue has, and they are usually sufficient. (I can't even remember the last time this was a problem.) I set my Mac to dual display mode, so that I can see Presenter Notes on my laptop and display the slides to the audience.
Finally, if you are really serious about making great presentations, get a Mac. I switched four years ago and have never looked back. In my humble opinion, the presentation options are just much better. I personally prefer the 15″ MacBook Pro.
Question: What am I missing? If you are a speaker, what tools do you use? Share your answer on Facebook, Twitter, or LinkedIn.