I read a lot. In fact, much of my day is spent reading: news, blogs, Twitter, Facebook, and—my favorite—books. All in all, I probably invest two hours a day reading. My theory (not original) is that "leaders read and readers lead."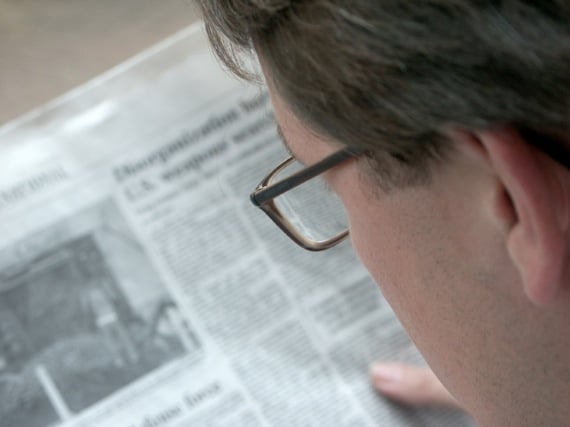 Photo courtesy of ©iStockphoto.com/mammamaart
I generally divide this into two blocks: I typically read for about an hour when I first wake up. I then read for another hour after dinner, before I go to bed.
I am often asked what is on my daily reading list. First, there are several things I read via my Web browser. These are things I don't like to read via an RSS feed. They include:
By the way, these are all stored in a Google Chrome Bookmarks Bar in a subfolder called "Daily." When I am ready to plow through my daily reading, I click on the list and select "Open in Tabs." Each URL is then opened in a separate tab.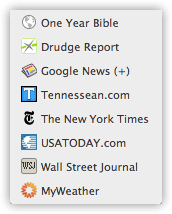 I spend no more than 30 minutes on this reading list. I force myself to read fast. Sometimes, I can do it in 20 minutes. If an article looks like it will take longer, I save it in Evernote in a notebook called, "Read Later."
When I finish my web list, I go to my list of RSS feeds. I am currently using Reeder, which syncs with Google reader. I love the interface. I can access it any where: on my Mac or my iPhone. (It is also available for iPad.) Also, the developer just recently added Evernote integration. He plans to add Buffer integration. (If you are not using Buffer for Twitter, you must!)
As of today, I track about 235 feeds, but here are some of the more interesting ones:
Blogging:
Business
Christian
Design
Leadership
Productivity
Publishing and Writing
Technology
(Please forgive me if I overlooked your blog. I intentionally did not include bloggers who don't post on at least a weekly basis.)
In the evening, I try to read books. I am usually reading more than one. It might be a biography, a business book, or a book on theology—or all three. But that's a subject for another post. (Here are some of my favorites.)
Question: What's on your daily reading list?