Since posting my screencast on How to Install WordPress in 20 Minutes or Less, numerous people have written to ask, "What WordPress plugins should I install?"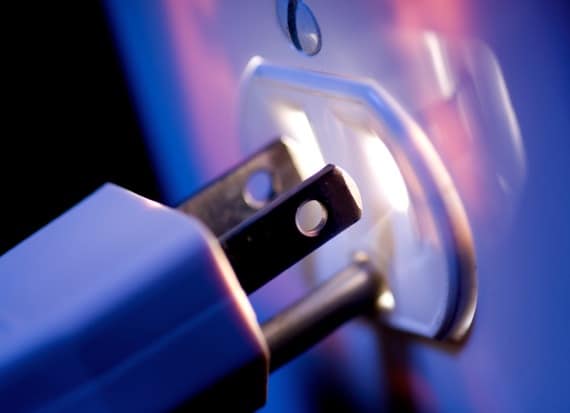 Photo courtesy of ©iStockphoto.com/gwmullis
That depends on what you are trying to accomplish. However, I thought I would post my current list in order to stimulate your thinking plus getting a few ideas from you.
One of my favorite things about WordPress as a blogging platform is the ability to extend its features through plugins. Unfortunately, the more plugins you use, the more it slows down your blog. As a result, features have to be balanced with speed.
Admittedly, I use more plugins than I probably should. Nevertheless, I am currently using the following and am happy with the performance:
| | |
| --- | --- |
| Plugin | Description |
| Add Post Footer | Adds the "Disclosure of Material Connection" content to the end of my posts, as I recommend in Appendix A of Platform. However, you can use it to add any static content to the end of your posts. |
| Akismet | Checks your comments against the Akismet web service to see if they look like spam or not and then flags them accordingly. It is amazingly accurate. Unfortunately (but understandably) they now charge for it. It is worth it. |
| All in One SEO Pack | Optimizes your WordPress blog for search engines (Search Engine Optimization). It allows you to customize the meta data for each post. |
| Attention Grabber | Adds a simple drop-down banner at the very top of my site. Right now, I am using this to advertise my Writing a Winning Book Proposal e-books. |
| Better Adjacent Post Links | Adds two enhanced commands to replace WordPress' "Previous post" and "next post" functions. |
| Blubrry PowerPress | Embeds my podcast into specific blog posts (show notes). You can pick from a variety of player styles and display the one you want in your post. |
| Disqus Comment System | Replaces the native WordPress commenting system. It has a number of features that I like better. It is arguably the most popular commenting plugin available. |
| Drop Caps | Adds drop caps to your posts and pages. It comes with some cool CSS styling and lots of options. |
| GigPress | Provides a database for entering, managing, and displaying speaking engagements. I no longer use it. I had a custom module written. However, it is a great option for speakers and artists. |
| Google XML Sitemaps | Generates a special XML sitemap which will help search engines to better index your blog. |
| MaxBlogPress Ninja Affiliate | Manages, tracks, cloaks and shortens an unlimited number of affiliate links from one central location. |
| Nivo Slider | Displays featured content in a slider display box. I don't use it for that. I only use it to display quotes on my Speaking page. |
| nRelate Related Content | Continuously analyzes your blog content and displays other related posts from your blog at the bottom of each post. This is designed to keep people on your site by providing other related content. |
| Public Post Preview | Provides a way for you to give a link to others for public preview of a post before it is actually published. I use this for guest posters. |
| Redirection | Manages all your "301 redirects," so that readers don't get a "page not found error" (404 error). |
| RSS Footer | This plugin makes it easy to add a line of content or even ads to the end of all the articles in your feeds. |
| Scribe SEO | Quickly checks your content against SEO best practices utilizing the Scribe Content Optimizer. A "must have" if you are serious about increasing your blog's traffic. |
| SexyBookmarks | Provides an attractive, easily-configurable social bookmarking menu to your posts and pages. You can add virtually any social service, including Twitter, Facebook, Email a Friend, StumbleUpon, et.c |
| Smart Ads | Automatically adds advertisements before and after your post's single page content—or even in the middle of a post. |
| VaultPress | Backs up everything on your WordPress blog, several times a day. It was created by Automattic, the people who created WordPress. |
| W3 Total Cache | Improves the user experience of your blog by improving your server performance, caching every aspect of your site, reducing the download time of your theme, images, etc. |
| WordPress.com Stats | Provides simple, concise stats with no additional load on your server by plugging into WordPress.com's stat system. |
| WP Categories and Posts | Adds in a template tag you can use to display categories and sub-categories and the posts underneath those categories. I use it for my Archives page. |
| WP Greet Box | Displays a different greeting message to your visitors depending on which site they are coming from. Very cool. |
I also use BuySellAds to manage my advertising. It is super easy to use, but it is not technically a plugin.
Also, you can find an almost-complete directory of WordPress plugins here.
Question: What plugins are you using that other bloggers should consider? You can leave a comment by
clicking here
.