You have to remain flexible with social media. What works six months ago, may not work today. What works today, may not work six months from now. I believe this principle even applies to blogging frequency.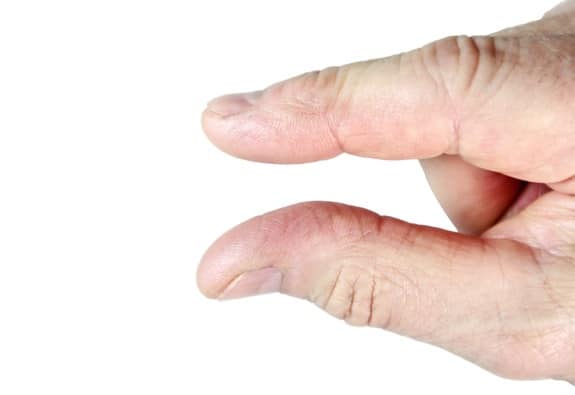 Photo courtesy of ©iStockphoto.com/Joe_Potato
In my book, Platform: Get Noticed in a Noisy World, I said "there is a direct correlation between frequency and traffic" (see p. 99). I then suggest that the more you post, the greater your traffic.
This is especially true when you are a new or relatively new blogger. I know it was true of me, and many other bloggers would agree. It was the single biggest factor in seeing my blog traffic grow dramatically in 2010.
However, I started questioning the relevance of this principle when I read a post entitled, "How Often Should You Blog? (Hint: The Answer Might Surprise You)" by Ali Luke. She says:
Over the past couple of years, there's been a shift in the blogging world. More and more prominent bloggers-on-blogging are moving away from daily posting—and reassuring their readers that you don't have to post every day in order to be successful.
She then goes on to quote Darren Rowse of Problogger who says,
I once surveyed readers here on ProBlogger about the reasons they unsubscribed from RSS feeds, and the number one answer was 'posting too much.' Respondents expressed that they developed 'burnout' and would unsubscribe if a blog became too 'noisy.'
When I read this, I was reminded of a principle I first read about in The 4-Hour Body by Timothy Ferris. It's called the minimum effective dose (MED). He defines it as
…the smallest dose that will produce the desired outcome. Any thing beyond the MED is wasteful. To boil water, the MED is 212°F (100°C) at standard air pressure. Boiled is boiled. Higher temperatures will not make it 'more boiled.' Higher temperatures just consume more resources that could be used for something more productive. (p. 17)
When I finished Luke's article I thought, If I could get the same traffic with half the posts, I would gain back several hours each week that could be invested in other activities. Specifically, I could:
Research and write higher quality posts
Guest post on other blogs
Write new e-books and books
Develop new courses
To be clear, posting frequently is one of the best ways for new bloggers to build traffic. But for bloggers who are a little further along, with a deeper archive of content, I don't think it is necessarily true.
I decided to ask my readers.
On Saturday, I posted a quick survey on my blog. I said, "I am thinking about reducing the number of times I post per week, in order to free up time to work on other types of content. Currently, I post five days a week. How often would you like to see me post?" I gave five options: one, two, three, four, or five times a week.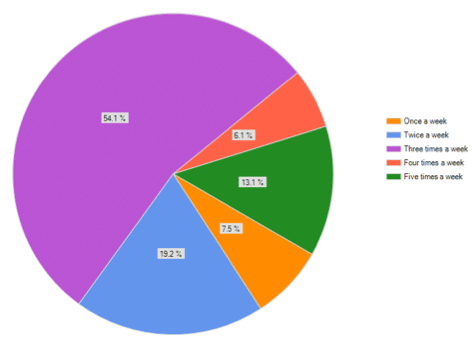 To my surprise 81 percent of my readers voted three times a week or less. (You can see the full panel of results here.) In other words, I am apparently creating more content than the majority of my audience wants to consume.
Here were some of the reasons they gave:
"I love your posts, but I just don't have the time to keep up."
"I need more time between posts to process what I have read and apply it."
"I think it would enable you to bump the quality of your posts even higher."
"If this would give you additional time to create other kinds of content, I am all for it."
"This is a case where I think less is more."
So, based on this feedback, I am changing my blogging strategy effective immediately. Here's my plan:
Post two original blog posts per week, one on Monday and one on Friday. (I am moving my guest posts to Saturday.)
Post my podcast on Wednesday, along with the "show notes," just as I am doing now.
Fill in on Tuesdays and Thursdays with mini-posts: quotes, links, videos, photos, etc. These will be short and irregular.
My plan is to give this a one-month test and see how my readers like it and also monitor how it impacts my traffic. I wouldn't be surprised if it actually goes up. We'll see.
Questions: Is your blogging frequency something you need to re-visit? Are you posting too much? too little? You can leave a comment by
clicking here
.