This has been an incredibly busy week. On Monday, I announced that I was stepping out of active management and turning over the CEO reins of Thomas Nelson to Mark Schoenwald.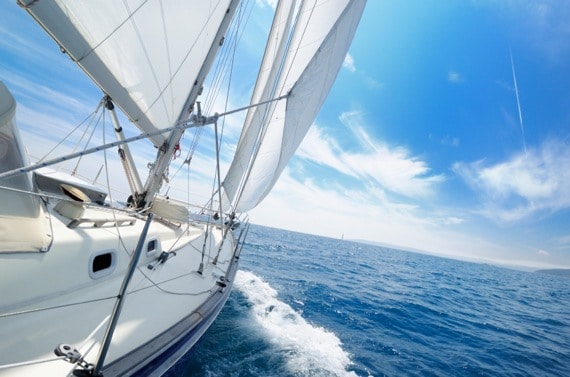 Photo courtesy of ©iStockphoto.com/nikitje
On Tuesday, Mark and I flew to Dallas to make the announcement to our Live Events team. That afternoon, I flew to Chicago and, on Wednesday, I attended a board meeting for a nonprofit ministry I support. On Thursday, I packed up my office at Thomas Nelson. On Friday, Gail and I began setting up my home office.
Needless to say, it's been a busy, busy week. I am tired, to be sure. But, contrary to what you may have heard, I am not retired.
For starters, I am too young to retire, even if I believed in it (which I don't). I believe that work is a gift, not a curse. Even before Adam fell into sin, God gave him an assignment (see Genesis 2:15). Work is part of the reason why you and I are still alive. We still have things to accomplish.
Admittedly, a very important chapter in my story has ended. I am no longer CEO of Thomas Nelson. But this does not mean I am going to spend the rest of my days playing shuffle board or golfing—though I do plan to play a little more golf.
Instead, I intend to focus my attention on five areas:
Thomas Nelson. I remain the chairman of the Thomas Nelson board. In this capacity, I will preside at our quarterly board meetings. I will serve as an advisor to Mark and his team. I will represent the company at the conferences I attend. I will also scout for new authors and speakers.
Writing. I will continue to blog here 4–6 times a week. I am also planning to write several books. Right now, I have identified five books I intend to write. With almost 1,000 blog posts already written (approximately 600,000+ words), I have a lot of material to draw from.
Speaking. I really enjoy speaking, both at conferences and to corporations. Now that I don't have the day-to-day responsibilities of managing a large company, I want to speak more frequently. (If you are interested in having me speak at your conference, company, or church, you can check out my speaking page.)
Consulting. I hope to consult with organizations in the areas of leadership development, productivity, and social media—basically the same topics about which I blog. I intend to be very selective, but I want to leverage what I have personally learned in these areas for the benefit of other individuals or organizations.
Governance. I currently serve on two nonprofit boards. However, I would also like to serve on a handful of corporate boards in addition to Thomas Nelson. I think my experience in both a publicly-traded company and in private equity could be useful to the right companies.
In the immediate future, Gail and I are taking a three-to-four-week Sabbatical. We really want to rest, reflect, and recharge. We both have a sense that we are moving into a period of greater contribution. We want to be crystal clear in our direction and aligned as a couple in moving forward.
Question: What advice do you have for me in this phase of my life? You can leave a comment by
clicking here
.