As you may recall, I am mentoring a group of eight young men. We meet once a month for three hours, using the excellent program from Next Generation Mentoring. In between sessions, we all read an assigned book, memorize a verse of Scripture, and complete other homework assignments.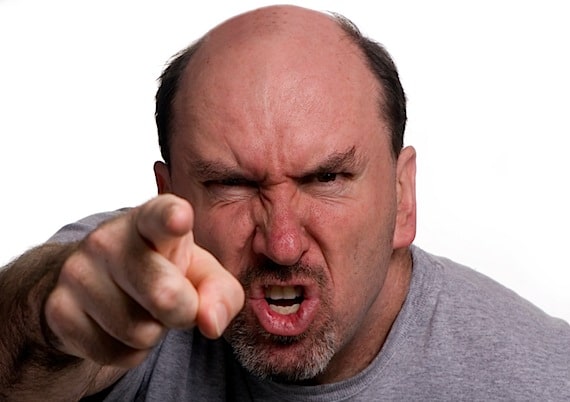 Photo courtesy of ©iStockphoto.com/perkmeup
This month, we are focused on the topic of marriage. We are reading Emerson Eggerichs excellent book, Love and Respect: The Love She Most Desires; The Respect He Desperately Needs. We are also memorizing Ephesians 5:25:
Husbands, love your wives, just as Christ also loved the church and gave Himself for her" (NKJV).
One of the homework assignments is to avoid the use of the word "you" when speaking to our wives. As Regi Campbell, author of Mentor Like Jesus and founder of Next Generation Mentoring, says, "Nothing good ever happens when we start out with that word."
As a husband of 32 years and father of five daughters, I can assure you: he is absolutely right. I have blown it so many times, I have lost count!
The problem is that when you begin a sentence with "you," it sounds accusatory and critical. Some examples include (fill in the blanks):
You never ___________.
You should have ___________.
You used to ___________.
I wish you would ___________.
I wish you wouldn't always ___________.
We are trying to avoid this word with our wives until our next session on April 8th.
It occurred to me that, in a broader context, this word is probably good to avoid with anyone you are leading. The exception, of course, would be some sort of disciplinary situation, but that is very rare. Another exception is when you are wanting to praise someone and give them specific credit. But here we are focused on using it in a negative context.
Question: What are some better ways to speak up about behavior without starting off on the wrong foot?