By all accounts, Steve McNair, the Titans famed quarterback, was a gifted leader. He led the Titans to the playoffs four times and eventually to Super Bowl XXXIV. He was loved by teammates, fans, and the media. In Nashville, he was a local hero.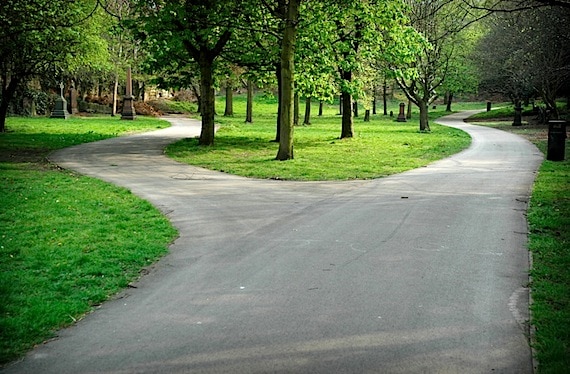 Photo courtesy of ©iStockphoto.com/ilbusca
But off the field, his life gradually unraveled. He was arrested for DUI and illegal gun possession in 2003. Four years later, in 2007, he was again arrested for DUI, along with his brother-in-law. He was traded to the Baltimore Ravens in 2005 and then retired in April 2008 at the age of 35.
Sadly, just one year later, he was found dead in a rented condominium in Nashville, along with his 20-year-old mistress. Eventually, the police determined that McNair's girlfriend had shot him in his sleep and then killed herself. Their deaths were ruled a murder-suicide.
I don't recount this tragic story to judge Steve McNair. We are all sinners. In the words of John Bradford, "But for the grace of God go I."
But McNair's story is a cautionary tale. It is a reminder that all of us are only one stupid decision away from destroying our lives and our legacy. It is sobering, isn't it?
I doubt that McNair woke up one morning and thought, You know, I think I'll have an affair with a woman nearly half my age. It will be fun for a few months. But then she'll kill me, then herself. My wife and my four sons will spend the rest of their lives trying to forgive me.
No, we never have that kind of clarity at the beginning. Instead, we make some small decision. Perhaps for McNair, it was simply a choice to flirt with an attractive waitress at a restaurant he frequented. Then it snowballed from there.
One bad decision became two. Two became three. And eventually it cascaded into a violent, unexpected end. Twenty years from now, his family and friends will still be trying to get over his untimely—and unseemly—death.
But Steve is gone. What are the lessons for us? We still have choices ahead. I think there are at least five:
We never make decisions in a vacuum. Everything matters. Our words and actions will echo into eternity.
One moment of indiscretion will be remembered forever. It can wipe away a lifetime of good deeds, all of which will be forgotten.
We are all vulnerable to lapses in judgment. If we think we are not, we are setting ourselves up for failure.
We need to build a support system of family and friends who will care enough to challenge us when we veer off course.
We need to live our lives on-purpose. In my experience, the best way to do this is to create a life plan and review it frequently. If you don't have a road map, you could end up anywhere.
As humans, we have the privilege of determining our legacy. We can decide how we want to be remembered. But this is not a single choice; it is a series of choices. It's never too late to change course and make your life count.
Question: How do you want to be remembered? What decisions do you need to make today to move yourself toward that outcome? You can leave a comment by
clicking here
.