My new book hits the streets in less than two weeks. We're making final preparations now, and the only thing missing from the book launch party is you!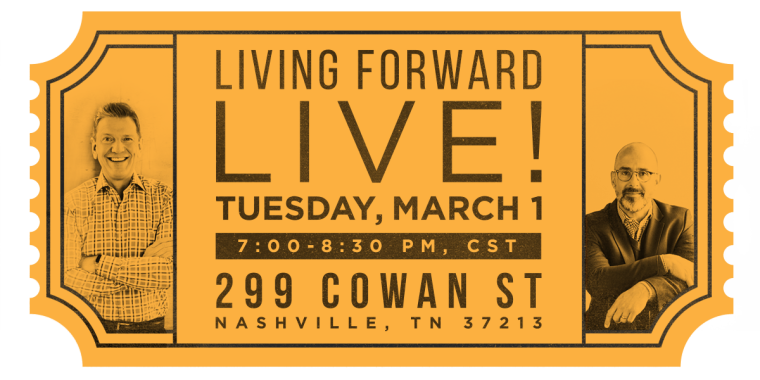 If you live in or around the Nashville area, I want to extend a special invitation to join me in person for Living Forward LIVE! on Tuesday, March 1, at 7:00 p.m. at 299 Cowan St. in beautiful Nashville, Tennessee.
Living Forward LIVE! is a free, fun-filled, inspirational event to kick off the release of Living Forward: A Proven Plan to Stop Drifting and Get the Life You Want.