It's finally here. If you have something to say or sell, you're going to love my new Influence and Impact Summit. And it starts today.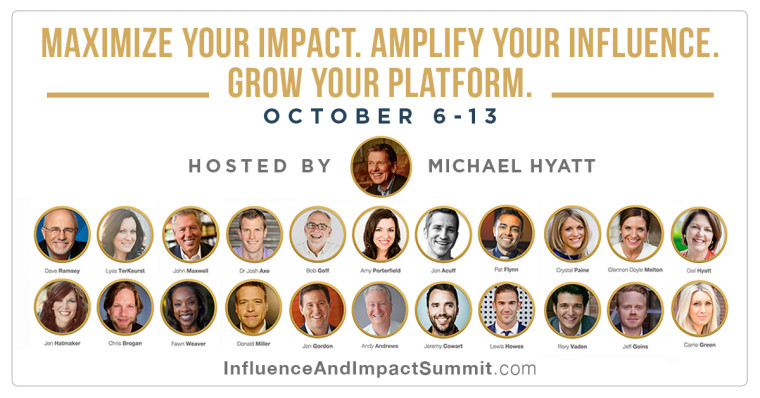 What is it? Imagine more than twenty amazing presenters who have achieved tremendous results in business and life. Imagine they're sharing their secrets, strategies, fears, insights, hacks, and victories. And imagine participation is both free and virtual—you can view wherever you are, whenever it fits your schedule.
Now stop imagining and just register.