Last week I took my entire team on a Caribbean cruise to mark a major accomplishment. Celebrating success is something I really believe in.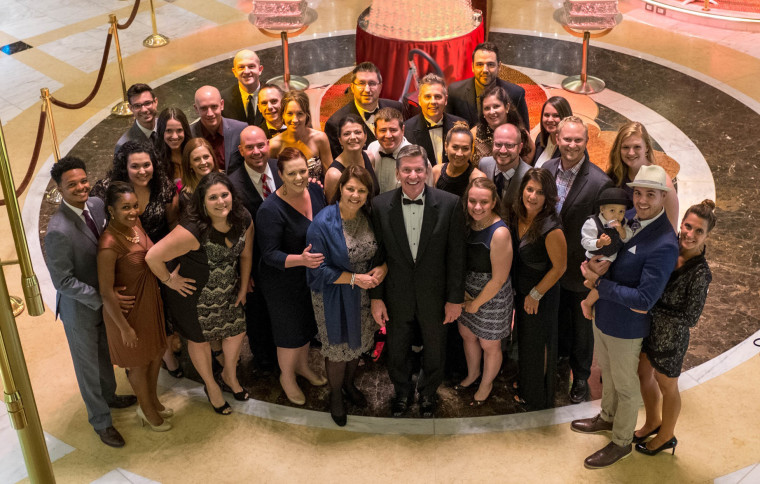 Michael Hyatt & Company Team – 2015 Cruise. Photo courtesy of Chris Niemeyer
Family is also something I really believe in—and that's why we included not only our employees and key contractors, but also their spouses on the trip.
That meant accommodating more than thirty people, but I wouldn't have missed the chance. It was the perfect opportunity to strengthen the team and recognize the people that make it all possible.