This is a guest post by Mary DeMuth. She is an author and speaker. You can read Mary's
blog
or visit her on
Twitter
. If you want to guest post on this blog, check out the guidelines
here
.
Pioneering is hard. It is especially hard for those around them. It is even hard for the pioneers themselves.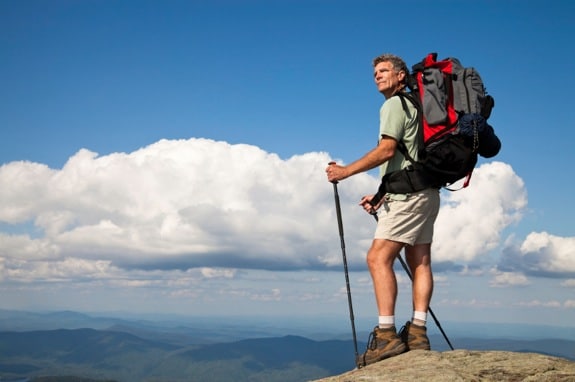 Photo courtesy of ©iStockphoto.com/cglade
Through God's strength, I've pioneered a lot of things in my life. I parented my kids in an entirely different way than I was raised (and am still plowing that ground). I broke up the fallow ground of publishing, starting from nothing. And my family and I planted a church in one of the most unchurched places on the planet: France. So I get pioneering.
The problem comes when those of us who have that entrepreneurial bent forget the perils of pioneering. We get distracted by the joy of the hunt, of doing something entirely new, that we overlook four important truths. If you're heading toward a pioneering situation in your job, ministry, or passion, tuck these truths deep inside—truths my husband and I learned on foreign soil:
Pioneers who thrive have a mentor. When we started a church, my husband had an older, wiser professor from seminary who came to visit us in Southern France. He patiently listened to our stresses and worries and offered great insight. He helped us discern the situation with fresh eyes.

Later, after we came home and recounted the rest of our story to him, we expected him to nod wisely, tell us that's just what happens when you pioneer a work. But he didn't. He said, "I've never heard a story like that." In doing so, he validated our bewilderment and pain and became a key instrument in the healing process that followed.

Pioneers take people into account.We can be so concentrated on doing a new work that we forget the fallout of the relationships in our lives. My husband, a church planter at heart, realized that our time in France was damaging both me and our children. When he realized that, he found a job in the states, humbling himself, and giving up the dream of starting a new church (for a season). He changed courses for the sake of his family.
Pioneers hold the end result loosely. We left Southern France before we saw much fruit, but we did recruit a French couple who are now doing amazing work there. They pioneer the kind of work we could never do. In retrospect, we moved overseas simply for their sakes.

Of course we didn't see it that way going in. We were going to do "huge things." Instead God called us to a series of seemingly small, insignificant things for the sake of an ending only He could dream up. If we had clung to our idea of the end result, we would've languished in disillusionment and counted our pioneering as failure.

Pioneers understand there will be opposition. In any new work, there will be folks who naysay. There will be bureaucratic red tape. Even those closest to you won't understand the "why" of the new work. Beyond that kind of opposition lies spiritual opposition. Pioneers understand that the battles we face have a spiritual dimension and prepare accordingly. They're not surprised by push-back.
I'm grateful for my pioneer journeys—parenting, writing, church planting. And though the lessons I learned in the process were sometimes excruciating, I can honestly say I'm better for the pioneering.
I'm tougher, more resilient and tenacious. Pioneering is a risk, but in risking, we grow. In our small obedience, we have the privilege of being a part of a genesis work.
Questions When have you pioneered something? What have you learned? Or are you pioneering now? What's the greatest joy in that? Challenge? You can leave a comment by
clicking here
.