I'm pleased to announce that Platform University is officially open. My team has been working on it for months, and I am so excited to be able to share it with you.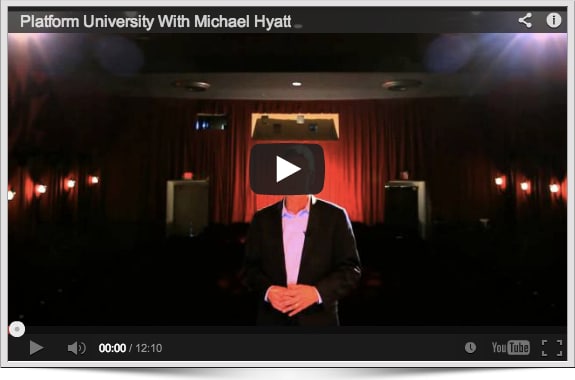 I won't repeat what we have on the Platform University site, but I would like to encourage you to check it out today.

If you want more visibility for your product, service, brand, or cause …
If you want want to turbo-charge your platform-building efforts …
If you want to avoid making the same dumb mistakes others have made …
If you are ready to experience the benefits of having a platform sooner rather than later …
Then Platform University is for you.
And when you join this week, you can take advantage of the Early Bird discount, which ends on Tuesday, January 29th. (We will NEVER offer this introductory deal again.)
There has never been a better time to build or expand your personal platform. This year—2013—could be your year to make it happen. My colleagues and I are here to help.
Question: What would a platform make possible for you? Share your answer on Facebook, Twitter, or LinkedIn.