Making the change from TypePad over to WordPress has not been without its challenges. The biggest issue has been subscriptions. Before the change-over, I had more than 5,000 RSS subscriptions and more than 1,600 e-mail subscriptions. If you were one of these, please keep reading.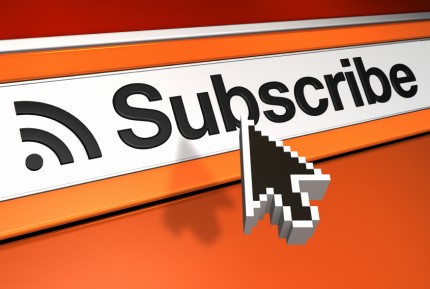 I am working with the TypePad tech support team to try and resolve the RSS problem. So far, they have been very responsive. In fact, Mark Simmons, the head of Marketing and Customer Satisfaction, wrote to me personally to express his disappointment over my decision to move to WordPress. He was gracious and offered to help in the transition. You can't ask for more than that. I am still hopeful they can help me resolve this issue. We're now going back and forth with their tech support.
FeedBlitz and FeedBurner have been a challenge. Prior to Google's acquisition of FeedBurner, FeedBurner offered to import your FeedBlitz subscribers. All you had to do was export the list from FeedBlitz and the email OPML file to FeedBurner. After the Google acquisition that kind of personalized service stopped. FeedBurner promised a solution back in June 2008. But so far, they have not provided one.
The surprising thing is that I woke up this morning and all my old FeedBlitz subscribers were suddenly on FeedBurner. I don't know exactly how this happened. 8BIT (aka @human3rror), my crack web developer, said he was hacking around on the back-end and may have inadvertently fixed it. Weird.
The bottom line? If you want to keep receiving my blog—especially by RSS—you need to resubscribe. You can subscribe to the RSS feed or the E-mail newsletter, whichever you prefer. Just click on the appropriate link and follow the instructions. I apologize for the inconvenience, but at this point, I am at the mercy of these various third-party providers.