Several weeks ago, I invited my readers to submit questions to me. I said that nothing is off limits. I will answer questions about leadership, publishing, business, my job as a CEO, your job, work/life balance, running—whatever. Since that time, I have received scores of questions. I will answer these as I have the opportunity. (If you have a question, you can email me. Please only include one question per e-mail and keep it short. Thanks.)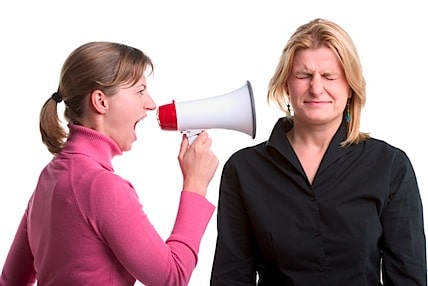 A reader named Linda wrote, saying,The lack of communication within organizations is a frequent complaint. When I first came to Thomas Nelson, people used to joke, "We get more news about Thomas Nelson from The Tennessean [our local paper] than we do from our own management." Or, "If I want to know what's really going on at the Company, I call one of the agents."
Sadly, this was often true. Our intercompany communication was terrible. So, we decided to go to work on it. It's still not perfect, but I think we've made steady improvement.
One of the things we discovered is that you really can't overcommunicate. Not everyone processes information in the same way, so you can't communicate one way and expect everyone to get it. You have to use every means possible, especially on really important messages. THerefore, we use newsletters, blogs, e-mail blasts, one-on-one meetings, department meetings, divisional meetings, and all employee meetings. Even if you employ all these methods, you will still have some people that managed to miss the message. This is just reality.
Let me give you a real-life example. When we were about to take the company private, we knew that we had really important news to communicate. We wanted to make sure that we communicated it accurately to our key constituents. So, we created a detailed written communications plan.
This was especially challenging because of the SEC's rules regarding "selective disclosure." If the news got out prematurely, it could have a catastrophic impact on our stock price, our credibility with our constituents, including stockholders and analysts. It could even result in criminal or civil penalties. Needless to say, we were highly motivated to do the job well.
The first thing I did was prepare a written communications strategy and timeline. Since this information was so sensitive, I wrote the first draft myself and asked the lawyers to bless it. Here were the various elements in the order we executed them:
Met with the Executive Leadership Team. These are my direct reports. I had to explain the transaction to them and make sure they were all onboard. I made sure they understand the importance of confidentiality and the consequences of leaking this information. I had to have buy-in at this level first.
Appointed a Communications Committee. I needed a small team of dedicated professionals to craft the documents we would need (more about this in a minute). I had them sign confidentiality agreements and then discussed all the elements of the communications plan, as I had developed it to that point. The committee consisted of a few key executives, outside legal counsel, an outside PR advisor, etc. They provided great feedback, and we fine-tuned the plan further.
Created the written documents. We knew we would need several written documents to get our message out. We created five documents.
A Press Release. A press release is the customary way to make a big announcement. We needed a succinct statement about going private. This forced us to identity the headline and the most important facts about our story, which we wanted to appear in the first paragraph. We read the press release from every conceivable angle: from the shareholder, analyst, media, employee, agent, author, vendor, and customer perspectives.
Talking Points. Our communications plan included several different meetings. We wanted to make sure that we had a laundry list of all the major points we wanted to cover whenever we discussed this topic. We did not want the story to get "lost in translation." We wanted everyone "singing from the same hymnbook," so that the message was consistent, regardless of who was delivering the news.
Voice Mail Script. We knew that we could not meet with everyone outside the Company in person. We would have to call literally hundreds of people. We did not want them just to read it in the paper. However, we also knew that we would not likely get through on the first call, so we scripted the voice mail message that our executives would use.
E-mail Template. As a follow-up to our phone call, we wanted to send out the press release to our key contacts with certain information in the body of the e-mail. So, we wrote the copy, including the subject line and the text.
Frequently Asked Questions. Anyone who gets news like this immediately wants to know how it will affect them. This is the WIIFM principle—"What's in it for me?" So, we drew up a list of key questions for each of our major constituents: employees, agents, authors, analysts, stockholders, customers, and vendors. And then we rolled up our sleeves and wrote out the answers to every single question. Naturally, there was a lot of overlap, but some unique nuances, too. It was a tremendous amount of work, but it proved invaluable.
These documents went through numerous drafts and re-drafts. Lots of people were in the loop. We tried to anticipate every possible objection to the news or concern about it. We knew we had to get it right, and we also knew we wouldn't get a second chance.
Distributed the press release to the media. Again, because of the rules of "selective disclosure," we were prohibited from telling anyone before we announced the news publicly. (The SEC doesn't want individuals trading on confidential information. The only fair way to handle this is to tell everyone at the same time.) We sent the press release out at 7:30 a.m. just before the markets opened in New York.
Met with our vice presidents. The night before we called a special meeting for 8:00 a.m. the next morning. We didn't tell anyone what the meeting was about, other than we had some important news to share with them. That, of course, insured that almost everyone was there! We wanted them to hear it before their people did.

At the meeting, I read the press release. Everyone erupted in applause. We also gave them a copy of the news release, which had just hit the news wires and the Internet a few minutes before the meeting. We also went over the "talking points" and the FAQs. We gave them printed copies of both. I then opened the floor to questions. Because we had done our homework with the FAQs, we only had two questions. The whole meeting lasted 30 minutes.
Met with all the employees. At 8:30 a.m., all the employees joined us. (We were meeting at a nearby hotel.) We held simultaneous meetings in our Dallas office and with our employees in another city who were attending a trade show. Again, I read the press release and then read through the FAQs. Again, there was spontaneous applause. People left the room buzzing. We distributed a written copy of the press release but not the FAQs. (This was not something that we particularly wanted to get out to the media.)
Held departmental meetings. Each of the VPs then went back to their departments and held a meeting. They covered the talking points again and opened up the meeting to questions. They had copies of the FAQs, so this guaranteed consistency in the answers. The best part was that our own people heard it from us first. They didn't learn about it on the Web or from someone outside the Company. They felt like they were in the loop and that we cared enough to tell them first.
Called key constituents. Every VP and above, including me, had a predetermined call list. These were ranked in sequential order with the person's name, phone numbers, and a place for notes. We started with the first name and worked down the list. This took most of us several hours. Obviously, we didn't reach everyone on the first call, so we used the voice mail script to leave messages. We followed up each call with an e-mail, using the predetermined template. I personally called several agents, some of our top authors, top customers, and specific industry VIPs. The VPs then escalated any questions they could not answer. Frankly, we got very few.
Responded to the media. In order to maintain consistency, I handled all the media interviews. Probably any of my people could have done this just as well. We were all prepared. However, we didn't want to risk confusion, so we instructed our people to direct all media inquiries to me. I did about five or six interviews.
Sent regular updates to our employees. Again, I wanted to make sure our employees heard everything from us first, before they heard from their friends and before they read it in the papers. For example, in the employee meeting, I told them it was almost a certainty that we would get sued over this transaction. I did not want them to be alarmed, because this happens in every going-private transaction. Unfortunately, a whole class of lawyers make a living cranking out boiler-plate complaints. The suits are generally baseless and essentially nothing more than a legalized form of extortion.

When we were sued a couple of days after the announcement, I e-mailed our employees and told them that my prediction had come true but there was no need to worry. When the article came out in The Tennessean, I pointed them to it. Over the next several weeks, we worked hard to keep everyone in the loop and let them know how things were progressing.
One thing is for sure: morale increases in direct proportion to meaningful and timely communication. But it takes a plan and a commitment from the organization's leaders. It also takes coordinated execution. However, in my opinion, the results are well-worth the investment.
What needs to happen where you work to improve communication? How can you help make this happen?