Do you ever feel worn out from always being "on?" Professionals who use smart phones and other portable digital devices work over seventy hours a week, according to one study. That's almost like working two jobs!
Adding insult to injury, research shows when we push this hard for long our productivity takes a dive. All those extra hours means we're working harder and getting less done.
I've sure been there. I lived and worked with no margin for years, and it did a number on my health, my family, and my sense of well being.
After a scary wakeup call, I began to turn things around. How?
I discovered several strategies and tactics that helped me dig out of my inbox, clear my calendar, and create margin in my life for the things that matter most. And that's exactly what I want to share with you in my new ebook, Shave 10 Hours Off Your Workweek.
In this detailed, in-depth guide, you'll find:
How to get a restorative night's sleep and why it's absolutely essential for your productivity.
The two processes that will enable you to plan your days and weeks for maximum efficiency.
The critical role that good food and good friends play in our physical stamina and emotional energy.
How to make your calendar work for you and save you from time-crunch headaches.
Why multitasking is actually making you slower and what to do instead.
The answer to finally getting control of your email inbox.
How to effectively prioritize your tasks so you don't get bogged down when things get crazy.
A simple process for quitting the tasks that frustrate you and creating time for those that inspire you.
The best ways to manage unproductive meetings.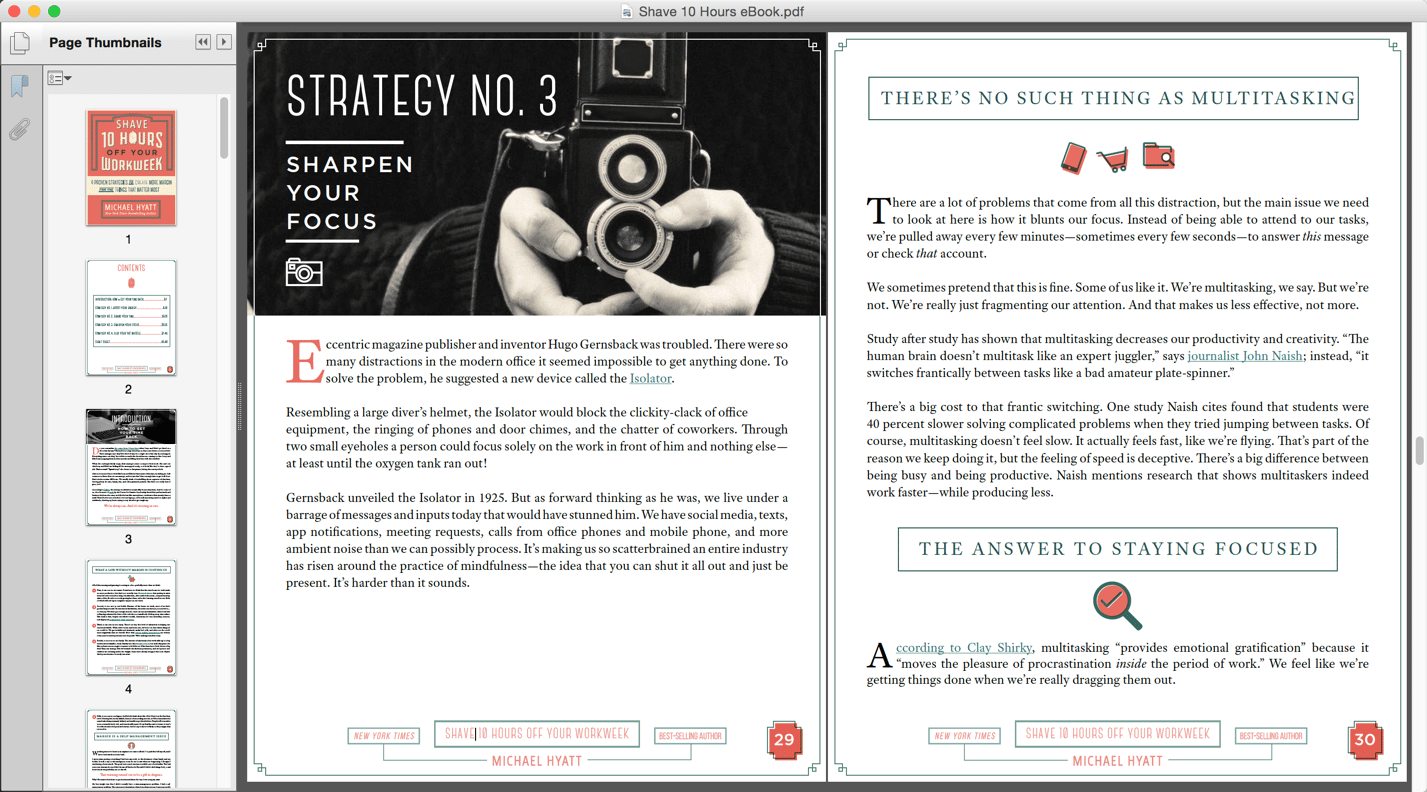 Here's the thing: You can't buy Shave 10 Hours Off Your Workweek. There's only one way to get it—by subscribing to my FREE email newsletter.
All you need to do is fill in this simple form:

Once you do that and confirm your subscription, I will email you the download link to this amazing, FREE resource.
Whenever I post more fresh content like this, I'll send you an email. That way, you won't have to visit my blog to stay up to date. Plus, you can unsubscribe at any time.
Every week comes with 168 hours. The only question is how we use them. Do you want to get your nights and weekends back and create margin for the things that matter most?
Shave 10 Hours Off Your Workweek will show you how. Download today and start getting your hours back! Just fill out the box above and you'll have this free e-book in no time.