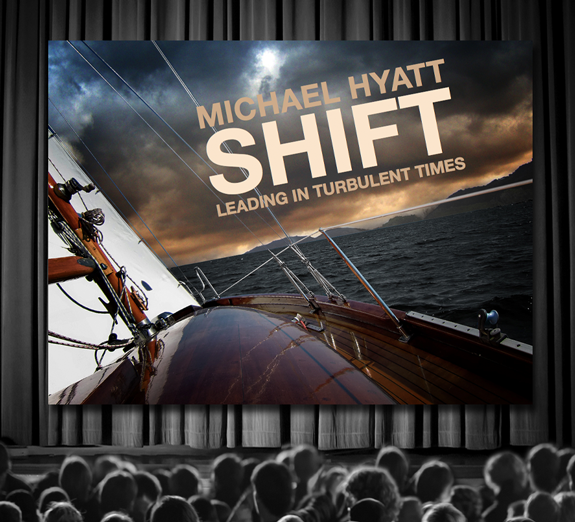 Quick Summary
We live in a day of unprecedented change—social, economic, and technological. Sometimes it seems as though nothing is nailed down. In this presentation, I share how effective leaders must shift themselves and their organizations in order to survive. For those who do, the opportunities and rewards are great.
Presentation Outline
Using examples from his own experience as well as relevant case studies, Michael explains that leading well in turbulent times requires leaders to take five actions:
| | |
| --- | --- |
| | 1. Shift your perception. Managing change begins by acknowledging reality. Too many leaders pretend things haven't changed. Or they assume things will soon return to "normal." But normal is just another word for "the way things used to be." That world isn't coming back. |
| | 2. Shift your intention. Change is difficult for most organizations. It is made even more difficult when leaders resist it. But they have a choice. Rather than leaning away from it, they can lean into it. They can even learn to embrace it. This makes all the difference in terms of the outcome. |
| | 3. Shift your direction. In uncertain times, leaders must cast a bold but clear vision of the future. They have to remind people why change is essential and why the status quo will no longer do. They must then enroll their team in the task of executing against the vision and achieving what matters most. |
| | 4. Shift your acceleration. Social media have changed the expectations of your customers. Tomorrow isn't good enough. People want it now. If you can't deliver, your constituents will go somewhere else. The organizations that thrive are those that have made responsiveness a competitive advantage. |
| | 5. Shift your allocation. Before change can happen, you must reallocate your organization's resources—personnel, capital, and focus. This is particularly difficult when you must take resources away from some programs in order to fund others. But it is essential if you are going to succeed. |
Michael concludes with an inspirational challenge: If not you, who? If not now, when? If you organization is going to succeed in its mission, the change must begin with you.
Target Audience
Individuals and organizations who are going through unprecedented change, whether it is economic, social, technological, or regulatory. Michael has spoken on this topic to a wide array of industries— financial advisors, mortgage bankers, publishers, realtors, business consultants, small business associations, and international relief organizations.
Possible Formats
This presentation can be delivered as a keynote or workshop, ranging from 30–60 minutes long, depending on your needs. The ideal keynote length is 45 minutes.
Intended Outcomes
Audience members will be convinced that change is not only inevitable but essential in creating opportunities for growth and profitability.
Audience members will have a framework for processing change and using it to their advantage.
Audience members will leave with practical, actionable steps they can implement immediately.
Topic Authority
Michael was the Chairman and CEO of Thomas Nelson Publishers, the seventh largest book publisher in the U.S. He knows what it is to run a large company, meet a payroll, and satisfy investor expectations.
He took Thomas Nelson private after forty-two years on the New York Stock Exchange, creating enormous opportunities and challenges for both him and his company.
He managed the company through the Great Recession, going through two rounds of layoffs, slashing expenses, restructuring debt, and emerging as one of the fastest-growing, most profitable publishing companies in the world.
He embraced both digital publishing and social media, establishing his company as a leader in innovation and customer engagement.
Other Presentations