I am mostly offline, attending a business conference. I have asked several bloggers to post in my absence. This is a guest post by Jason Stambaugh, who is a husband, father, founder of
Wevival
, and blogger. You can connect with him on his
blog
or follow him on
Twitter
. If you want to guest post on this blog, check out the guidelines
here
.
"The best thing about social media is that it's free!" I heard this the other day, and cringed. While it's true that we don't need a credit card or PayPal account to use Facebook or Twitter, there is still a cost to social media. We pay daily with our time.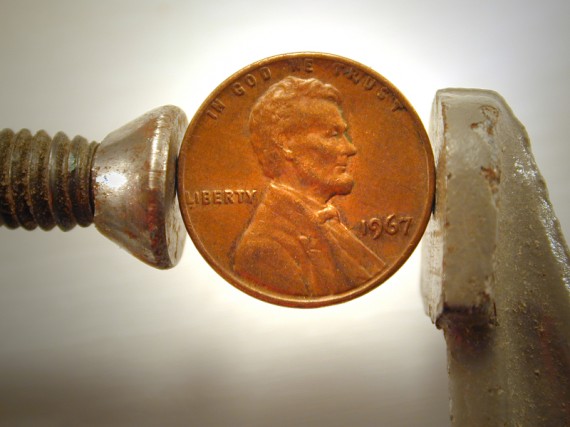 Photo courtesy of ©iStockphoto.com/hogie
On an average day, I spend more than an hour engaging on Twitter, Facebook, Google+ and LinkedIn. Throw in a Tweetchat, a newsletter, a YouTube video, and four blog posts each week, and I spend twenty hours a week, using social media to build my platform.
That's a part-time job! Multiply seventy to eighty hours per month by any hourly rate, and we're talking serious money.
It's no surprise, then, that as business leaders we demand to see a return on our investment. For most of us, the benefits we see from our time spent creating great content, building community, and engaging with others is considered "intangible."
In other words, there isn't always a direct link between our time spent using social media and direct sales of our products and services.
I live in this tension and often wrestle with the quantity of time and intellectual capital I invest in my online platform. But then an interaction happens through social media that reminds me of these often overlooked benefits of social media engagement:
Accountability. With every tweet, post, and status update I put more and more skin in the game.

Every day that I choose to create great content, engage with others, and build my online community,I'm becoming more invested in my passions, dreams, and projects. It's a daily reminder of where I'm going and why I wake up everyday and take my seat in front of the keyboard.

Furthermore, the community I'm building and am connected to holds me accountable to my mission and goals. When my projects hit a dead end or I lose my way, I remember that a community of my friends, peers, and colleagues are watching.

Thought Leadership. Regardless of our business or industry, it is our responsibility and obligation to stay up-to-date on trends, events and news. Social media makes this really easy.

Through social networks I'm able to track with the leading voices in marketing, social media, web technology and church leadership.

This not only helps me to meaningfully contribute to the conversation in my industry and areas of passion, it helps me run a better and more prosperous business. I'm enriched and challenged everyday with new ideas, information, and strategies.

Help. Whether it's troubleshooting my latest parenting crisis or figuring out new and innovative ways to use Pinterest, the community I've built through social media is there and willing to help.

It's hard to place a value on getting my child to sleep through the night, or finding new ways to serve my customers and solve my latest web development challenge.

 Real-Life Connections.Through Twitter, I've been introduced to awesome people in my industry. Some of these relationships have made their way from virtual to real life connections.About once a week I'll have a phone conversation, Skype chat, or meet with someone I've connected with on Twitter.

Short of bumping into them at a conference or cornering them after a presentation, I never would have met or had the chance to form a personal relationship with many of these people.

Opportunity. There is often a lot of guesswork involved in marketing new or existing products and services. Through social media, I'm able to track with industry leaders and see what they are doing to meet the needs of their customers.

With little effort, I can see what is working and what isn't. I'm also able to identify new opportunities to serve my customers and come up with product offerings that are sure to scratch a serious itch in the market place.
These five overlooked benefits keep me writing, tweeting, and connecting. Social media has a price, but I've found time and time again that it is, indeed, worth it.
Question: What "intangible" benefits have you seen from engaging in social media? You can leave a comment by clicking here.