I understand the challenge of finding just the right speaker. In my prior role as the CEO of Thomas Nelson, I was responsible for hundreds of events, from small corporate training sessions to large, arena-size, multi-day conferences.
I quickly realized that success of an event came down to the quality of the speakers. If they hit it out of the park, we had a great event. If they didn't, well … we had a not-so-great event.
Like you, I found myself spending hours researching speakers, to make sure we had just the right fit. My hope is that this page will make it easy for you to get the information you need to make the best decision possible.
Thanks for stopping by. Thanks also for considering me. I am honored.
An Overview of this Page
This page provides an overview of what I have to offer, along with a taste of what you can expect. You can click on the links below to take you directly to the relevant sections.
If you want to check my availability for your event, or if you have some questions before proceeding further, please click here:
What You Can Expect
Here's what you can expect from me and my team:
Prompt, professional replies to your phone calls and email messages.
A personal phone consultation with a member of my team prior to your event, so we can better understand how I can best serve you and your audience.
An announcement about your event on my blog and social media channels. (This assumes that your event is open to the public and you want additional visibility for it.)
A professionally prepared, dynamically delivered presentation focused on achieving the outcomes you want with your audience.
A custom resource page, exclusively created for your attendees. It will include the slides I used in the presentation, along with links to books, articles, and other resources I believe will be helpful.
A quick follow-up communication after the event with someone on my team, to make sure I met your expectations. (I also want to know how you think I can improve.)
A Little Bit About Me
I have been speaking publicly for more than 25 years and have keynoted more than 100 events. I have also appeared on more than 100 television shows, including several on ABC, NBC, CBS, and CNN. I have also been on more than 1,000 syndicated and local radio shows.
I have spent most of my career in the book publishing industry, most recently as the Chairman and CEO of Thomas Nelson Publishers, the seventh largest book publisher in the United States and now part of HarperCollins Publishers.
I now devote my time to writing, consulting, and speaking. In terms of my platform:
My blog is the top leadership blog in the world, with almost 500,000 visitors a month. About 300,000 people subscribe to my daily updates.
My podcast gets more than 300,000 downloads a month. So far, it has been downloaded over eleven million times.
I also have more than 270,000 followers on Twitter and 120,000 "fans" on Facebook.
Recently, Forbes magazine named me one of the Top 50 Social Media Influencers of 2013.
I have written eight books. My newest one, Living Forward: A Proven Plan to Stop Drifting and Get the Life You Want (Baker Publishing Group, 2016), is a Wall Street Journal, USA Today, Publishers Weekly, and Amazon bestseller.
I have been happily married to my wife, Gail, for thirty-seven years. We have five daughters, five grandsons, and three granddaughters. We live outside of Nashville, Tennessee. In my free time, I enjoy reading, fishing, and golfing.
My Video Clips
I speak for corporations, conferences, and non-profits. Here is my speaking demo reel.
My Most Requested Topics
I speak on topics related to leadership, life balance, productivity, and social media. I will customize my presentation to meet your organization's specific needs. My goal is to facilitate the outcome you want to create.
My most requested topics include the following. Keep in mind that I can present these as a keynote or a workshop. Also, I have a half-day, and in some cases, full-day seminar version. Please click on the "More" link at the end of each topic description for more detail.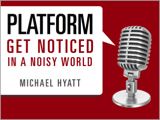 Platform
: In today's hyper-noisy world, it is hard to get anyone's attention. You need a platform to be seen and heard. Thankfully, it's never been easier. In this presentation, I share how to use social media to build your brand, decrease your marketing costs, and increase your impact.
More »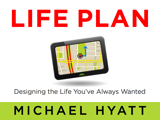 Life Plan
: Few people have a plan for their life. Most are passive spectators, watching their life unfold, one day at a time. In this presentation, I explain how to go from reactive to
proactive
and develop a plan for accomplishing those priorities that matter most.
More »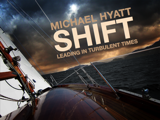 Shift
: We live in a day of unprecedented change. Sometimes it seems nothing is nailed down. In this presentation, I share how effective leaders must shift themselves and their organizations in order to survive. For those who do, the opportunities and rewards are great.
More »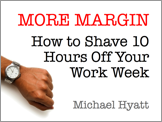 More Margin
: Almost everyone I know complains about how much they are working. In this presentation, I explain how to maximize your productivity, make room for those activities that matter most, and reclaim your life. It is easier than you think!
More »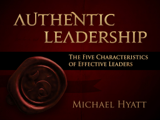 Authentic Leadership
: Too often, leadership gets reduced to mere
influence
. While this is important, real leadership—leadership that creates personal and organizational leverage—is much more. In this presentation, I share the five characteristics of effective leaders.
More »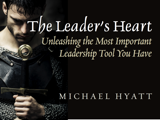 The Leader's Heart
: Many leaders think the key to effectiveness is experience. Others believe it is their education or training. Still others rely on their charisma. While these are valuable, they are not the most important. The most significant leadership tool you have is
your heart
.
More »
What Others Are Saying
Here is what a few other event sponsors said after I spoke for them. These are just quick excerpts. The full text is in the column on the right-hand side of this page.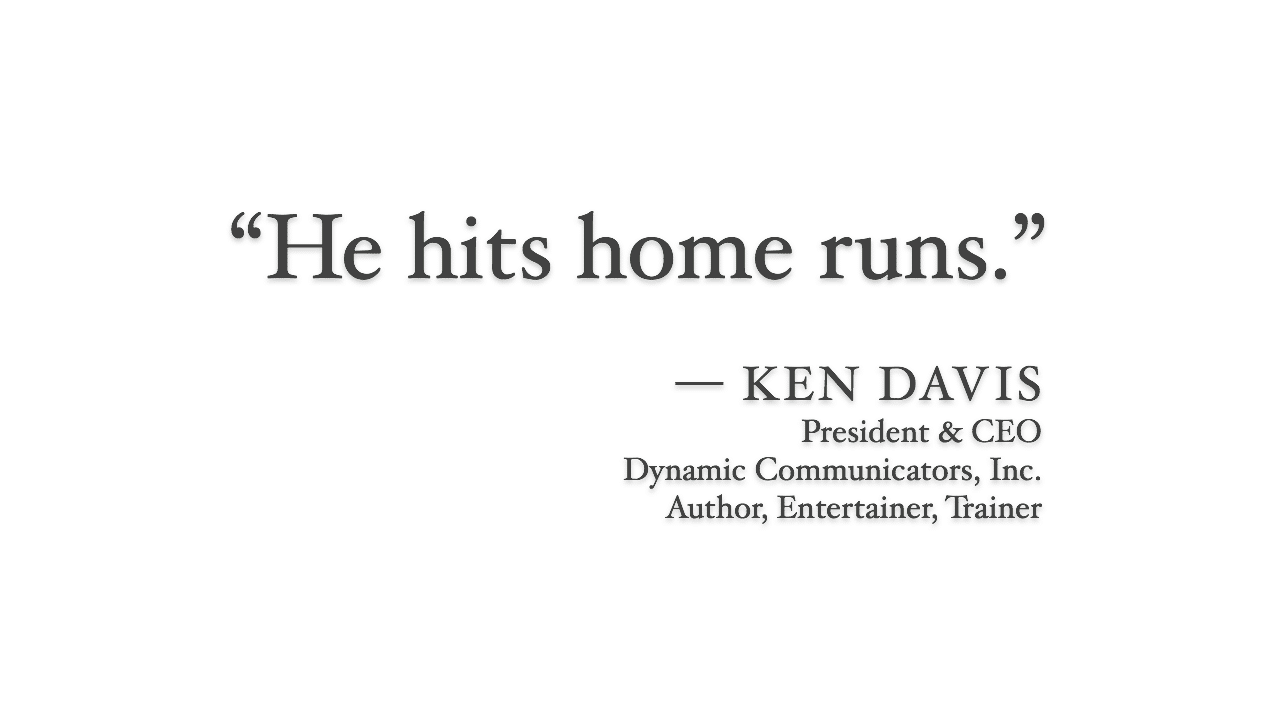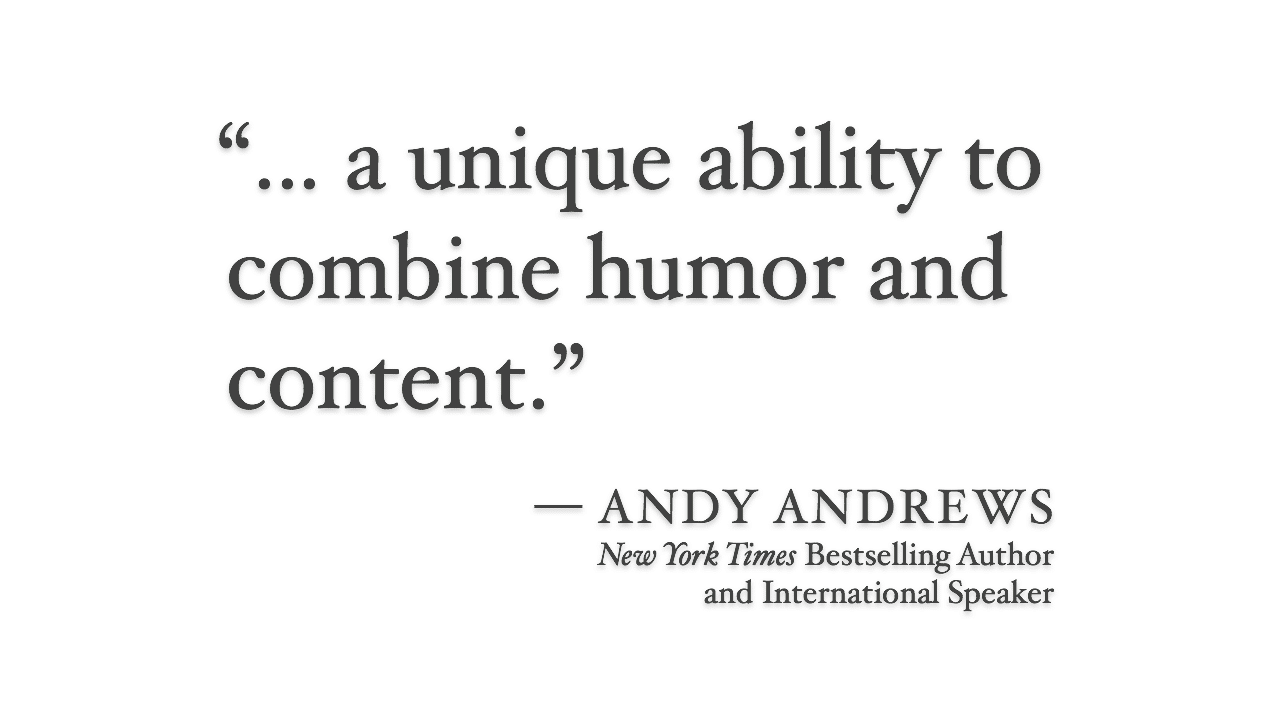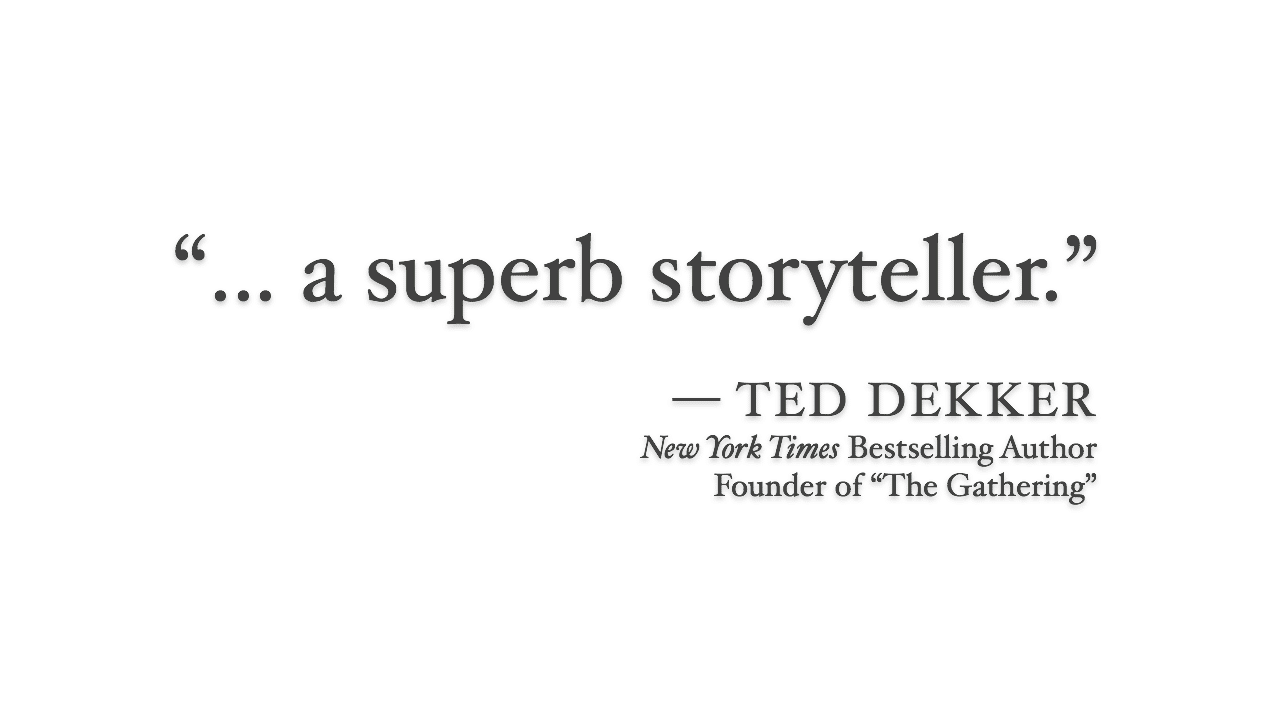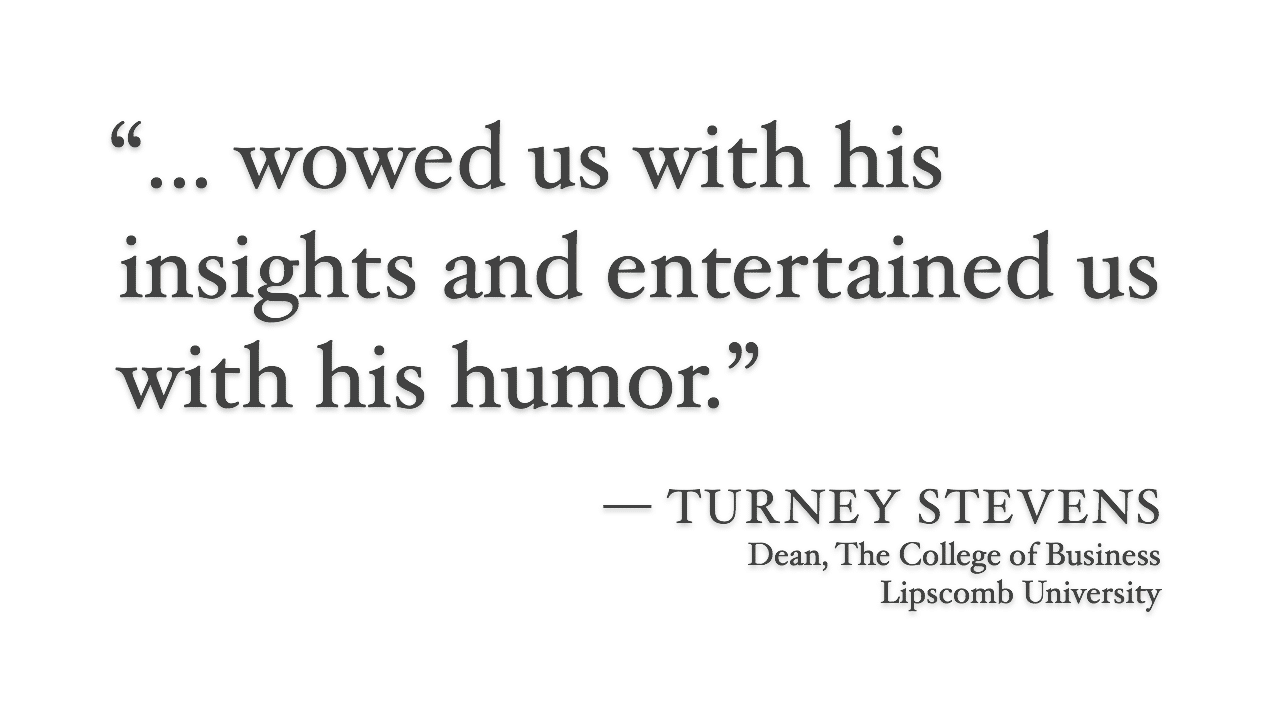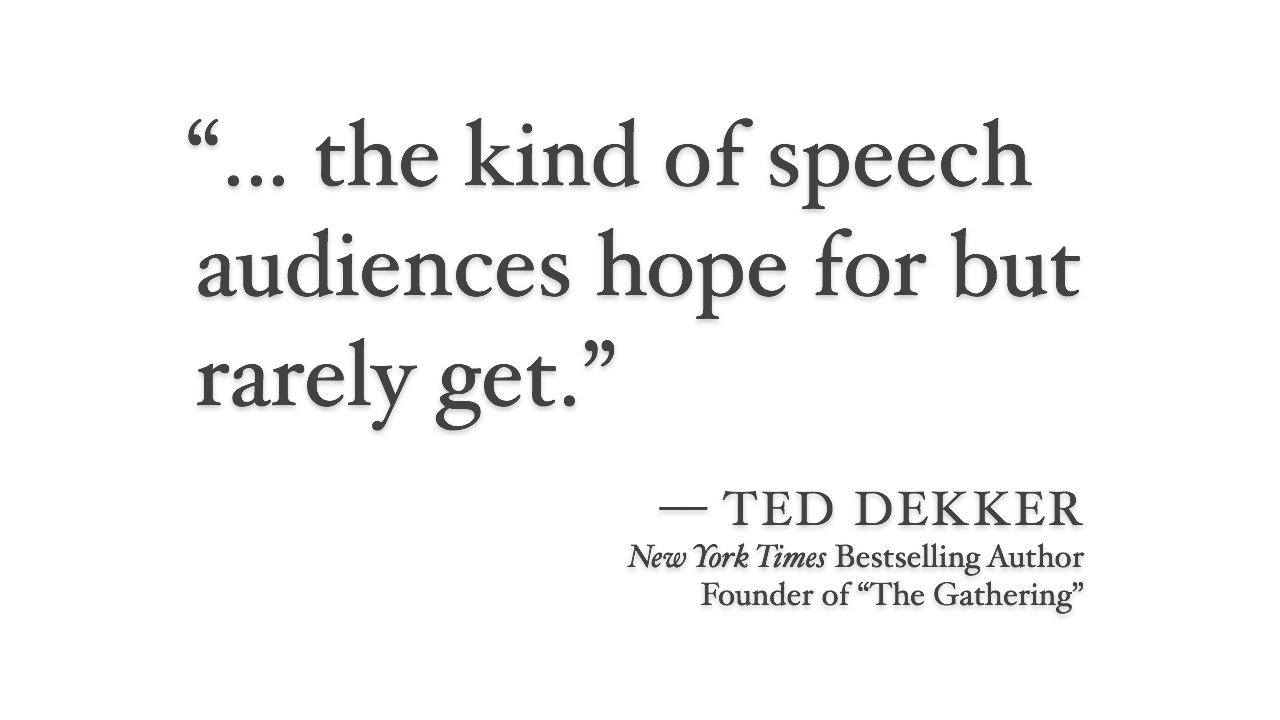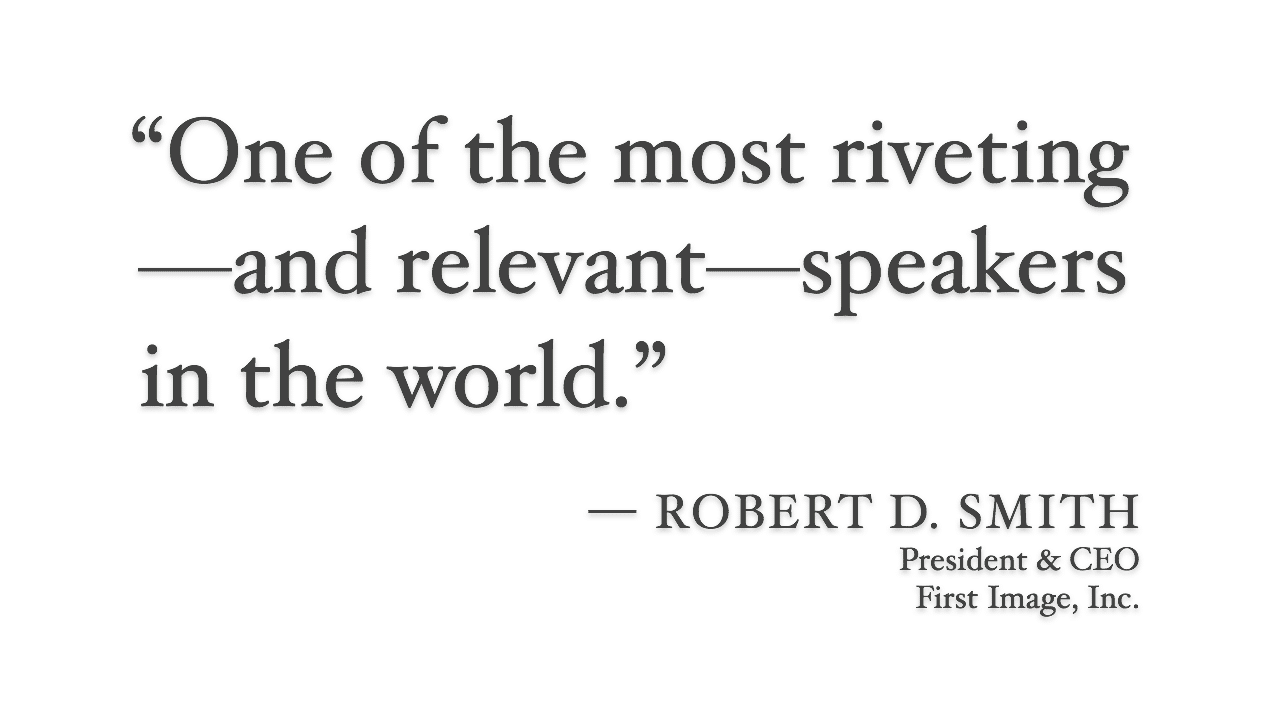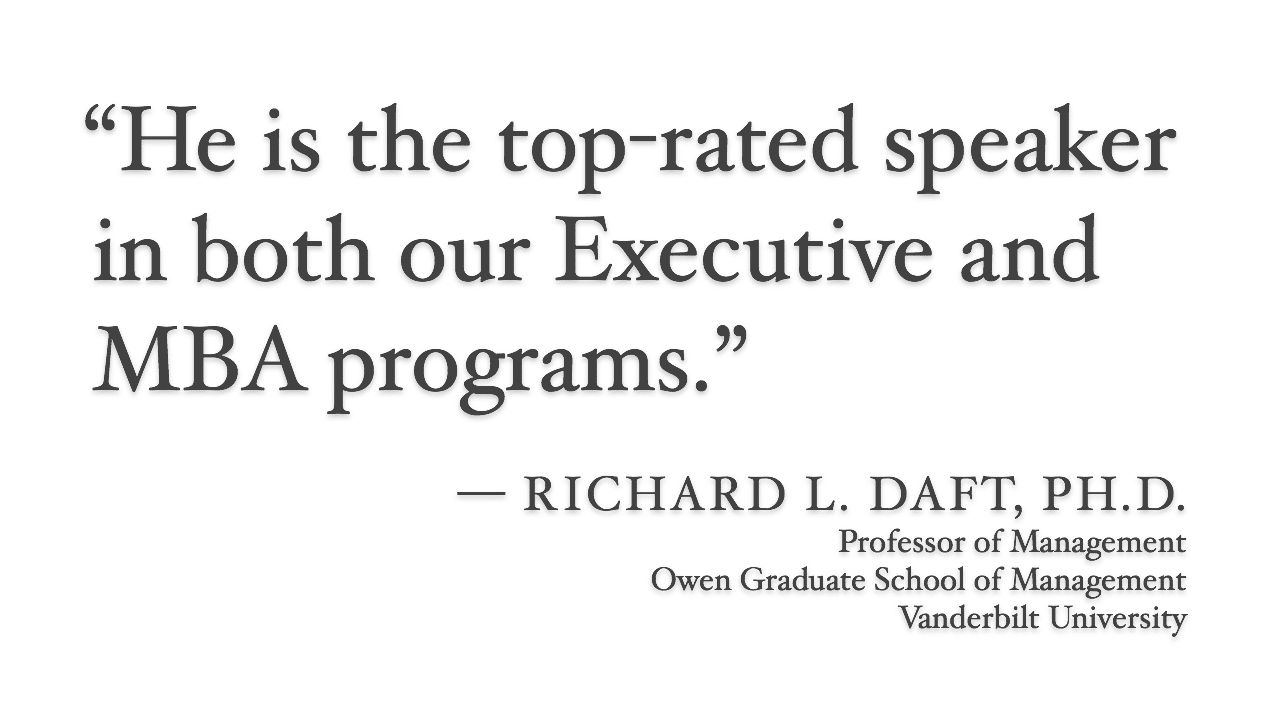 My Upcoming Engagements
Please note: These dates are subject to change without notice. Please check the event web site before you make plans to attend.
My Previous Engagements
I have spoken at hundreds of events. You can find a list of the most recent ones here
The Next Step
Thanks again for considering me for your event. You can take the next step by checking my availability. Just click on the orange button below. Someone on my team will get back with you right away.