Is your iPhone starting to bog down? Is it running slower and slower. Is this an Apple conspiracy to get you to buy their next phone?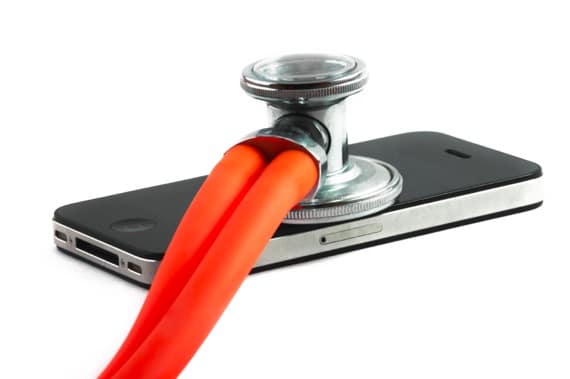 Photo courtesy of ©iStockphoto.com/MacXever
Probably not.
This morning, my wife Gail complained to me that her iPhone seemed to be getting slow. She asked if I was experiencing the same thing.
"Now that you mention it," I said, "yes!"
Both of us then did what we do when we want to solve a problem—we crowd-sourced it. We asked our Twitter followers for their advice.
We combined a few answers and then tried it on our own phones. We noticed an immediate improvement. We also asked our followers to validate our solution. Most reported similar results. Your mileage may vary.
Here's what you can do to speed up your iPhone when it gets bogged down:
Delete all your text messages. Go to the Messages application. Display the screen that lists all of the people with whom you have exchanged messages. Press the "Edit" button and then delete every conversation. Or, alternatively, you can swipe your finger to the left on each name and then press the "Delete" button.
Shut down all open applications. Double-click your Home button to display your open applications. Now touch the app you want to close and slide your finger straight up until the app disappears. Repeat this with every open app. (One person told me this step was unnecessary, but two Apple Geniuses advised it.)
Reset your iPhone. Now hold the Home button down with your left thumb while simultaneously pressing the Power button with your right index finger. Keep pressing for 12–15 seconds, until the Apple logo appears.
That's it!
Questions: Did this speed up your iPhone? Have you found anything else that was helpful? You can leave a comment by
clicking here
.