People with dreams are a dime a dozen. I meet them all the time. So do you. Some even start organizations. But few ever have the impact they initially hoped for. They just can't seem to get their project to the next level.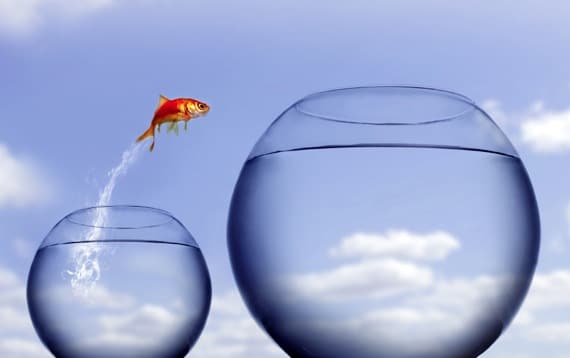 Photo courtesy of ©iStockphoto.com/mikdam
Enter Praxis, a new non-profit organization set up to help social entrepreneurs build high-impact organizations. What does the name mean? According to the Merriam-Webster Dictionary, praxis is the practical application of a theory.
In this context, Praxis is designed to help you take your organization to the next level. It is a mentor-driven accelerator program for social entrepreneurs and innovators compelled by their faith to advance the common good.
Praxis provides:
A year-long mentoring program for twelve early-stage organizations. The program includes encouragement, action-oriented education and planning, peer networking, and access to capital sources.
Three unique opportunities to gather and learn in New York, Los Angeles, and Washington, D.C. Over twenty mentors will assemble to share key organizational development advice with "fellows" (those who are being mentored).
Cash awards totaling $100,000. At the culmination of the program at Q 2012 in Washington, D.C., Praxis will award prizes of $50,000, $30,000, and $20,000 to each of the top three organizations.
A complete list of what fellows get is listed here.
Dave Blanchard, an entrepreneur and former Principal Designer at IDEO, founded Praxis in collaboration with Q, a learning community that mobilizes Christians to advance the common good in society. He has recruited a terrific set of mentors, many of whom I know personally. They include:
Jamie Tworkowski, founder of To Write Love On Her Arms
Jason Russell, founder of Invisible Children
Gabe Lyons, founder of Q and founding partner of Praxis
Chris Crane, former CEO of Opportunity International and founder of Edify
Jena Nardella, founder and executive director of Blood:Water Mission
Charles Lee, founder and CEO of Ideation
Peter Greer, president and CEO of HOPE International
You can find the complete list of accelerator mentors here.
If you are serious about taking your organization to the next level, the Praxis Accelerator Program is for you. You can learn more by visiting the Praxis website. They will be accepting applications from now until July 15, 2011. You can also follow them on Twitter.
Question: What could a program like the one Praxis provides make possible for your organization? You can leave a comment by
clicking here
.