I have been reading Chris Guillebeau's awesome new book, The $100 Startup: Reinvent the Way You Make a Living, Do What You Love, and Create a New Future. It is the most stimulating business book I have read since The 4-Hour Workweek by Timothy Ferriss.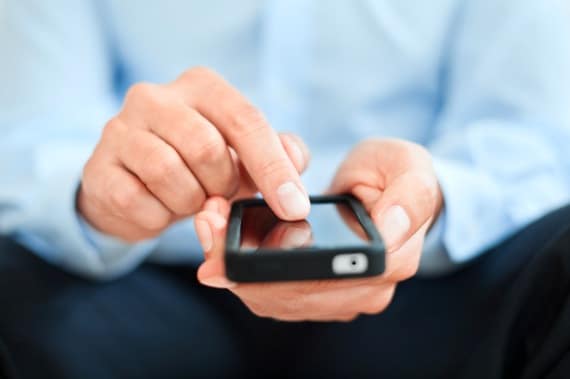 Photo courtesy of ©iStockphoto.com/TommL
The book is not only practical, it is extremely inspirational. It's for those who want to escape from corporate life, build something of their own to support their families, or just find a way to make more money.
I especially enjoyed his section on defining your mission statement. This nicely complements Chapter 11 of my new book, Platform: Get Noticed in a Noisy World, where I talk about how to create an elevator pitch.
Here's what Chris says:
Let's break down the planning process into a very simple exercise: defining the mission statement for your business (or your business idea) in 140 characters or less. 140 characters is the maximum amount of text for an update on Twitter and a good natural limit for narrowing down a concept.
It may help to think of the first two characteristics of any business: a product or service and the group of people who pay for it. Put the two together and you've got a mission statement:
We provide [product or service] for [customers].
Note that it's usually better to highlight a core benefit of your business instead of a descriptive feature. Accordingly, you can revise the statement a bit to read like this:
We help [customers] do/achieve/other verb [primary benefit].
Focusing like this helps you avoid "corporate speak" and drill down to the real purpose of the business as it relates to your customers.
Here are a few examples:
If you have a dog-walking service, the feature is "I walk dogs." The benefit is "I help busy owners feel at ease about their dogs when they're not able to be with them."
If you sell knitted hat patterns, the benefit is something like "I help people be creative by making a hat for themselves or someone close to them."
If you make custom wedding stationery, you might say, "I help couples feel special about their big day by providing them with amazing invitations."
Simple, straight-forward, and easy to implement. I'm sure this is one of the reasons the book has garnered so many five-star reviews (193) on Amazon. It is a book that is well-worth your time!
Question: How about you? What is the 140-character (or less) mission statement of your business idea? You can leave a comment by
clicking here
.