Almost a month ago, I video-taped the unboxing of my new Amazon Kindle 3 and posted it here on my blog. I shared my initial impressions. However, after using it for almost a month, I wanted to share my thoughts here in a little more depth.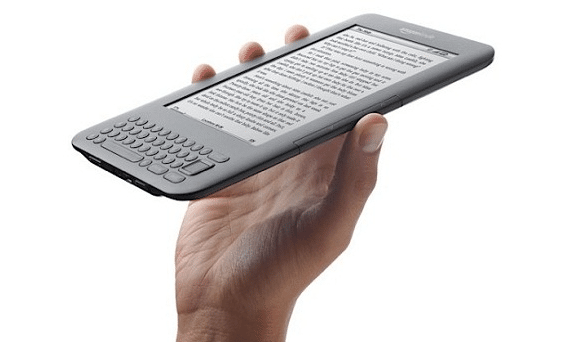 I should start by saying a few words about the iPad. I have pretty much set it aside. Why? Two reasons.
First, it isn't sufficiently powerful enough to replace my laptop. If all you do is consume media, the iPad is great. It is lighter and smaller than most laptops, and thus easier to lug around. But, if you create content like I do—blogs posts, presentations, and other documents—you might find it too cumbersome. I did. It did not replace my laptop, and I ended up carrying both devices around.
Second, while the iPad can do much more than the Kindle, I found this multi-function capability frustrating. While reading, I was constantly tempted to pop out of the iBooks app and check my email or Twitter account. The iPad is also much heavier, and I found the backlit display tiring to my eyes. I just didn't find that it contributed to "an immersive reading experience."
Consequently, I think we will see a growing divergence between smaller devices: multi-function tablets like the iPad and dedicated eReaders like the Kindle. I think you have to assess your own needs and workflow to determine which is right for you. For now, I am sticking with the Kindle 3.
Here's what I like about the Kindle 3:
Affordable price. At $139 for the wi-fi only version and $189 for the free 3G plus wi-fi version, the Kindle is more affordable now than ever. When I have shown the device to friends and told them the price, they can't believe it. Several have ordered one on the spot.
No monthly fees. Although you will pay $50 more for the 3G version (which I did), you won't have any monthly fees for 3G access. This means you can access the Kindle Bookstore where ever you have cellular access (via AT&T), even though you might not have wireless—like after boarding a plane.
Big selection. The Kindle Bookstore has almost almost 700 thousand books available (excluding public domain books). While I still can't find some book I want, it is rare. Conversely, I rarely found the books I wanted on the Apple iBooks store, although this is gradually improving. As a result, I had to resort to the Kindle app on the iPad.
Smaller footprint. The Kindle 3 weighs just 8.7 ounces—about one-third the weight of an iPad. This might not seem like a big deal, but I found the weight of the iPad annoying for protracted reading. At just 7.5″ tall by 4.8″ wide, the Kindle 3 feels just right in the hand.
Greater battery life. With 3G and wireless on, the Kindle will last 10 days. With it off, it will last one month. That is a very long time, especially compared to the iPad.
Easier page navigation. The page-forward and page-backward keys are easier to use and seem more intuitive than even the Kindle 2 (which was a big improvement over the original Kindle).
Higher screen resolution. Amazon has really improved the screen resolution in this new model. Frankly, I didn't think the resolution on the Kindle 2 was bad, but if you put them side-by-side, you can definitely tell the difference. The text truly rivals the printed page.
More storage space. I can't remember how many books the Kindle 2 can store, but the Kindle 3 will store 3,500. That's amazing when you think about it. It's like an entire library in your hand. It's certainly more than enough for most people.
Lighted case. The case for the Amazon Kindle 3 is really nice. It is similar to a Moleskine notebook, with an elastic band that holds it shut. I bought the lighted version. It has a built-in retractable LED reading light that pulls out from the back cover and slides away to become invisible when not in use. The cover comes in seven colors.
Here's what I don't like about the Kindle 3:
Lack of a touch screen. After using an iPhone for a couple of years and an iPad for a couple of months, my brain is conditioned. I automatically want to interact with every device by touching the screen. The navigation selector is improved in Kindle 3, but it's still not as straight-forward or intuitive as touch screen technology.
Clunky, bland interface. I also wish the Kindle 3 had a color screen. I don't miss this too much for straight text books, but the iPhone and the iPad have raised our expectations. In addition, highlighting text and adding annotations are cumbersome. The chiclet-style keyboard takes some getting used to.
Elimination of number keys. One of the reasons the Kindle 3 is smaller than the Kindle 2 is because Amazon eliminated the top row of keys. They are now accessible through the "Sym" key. Frankly, this makes the keyboard even more awkward. I don't understand the design objective since there is still plenty of room for these keys on the current design.
So far, I am loving the Kindle 3. I am carrying it with me everywhere. The only downside is that I am back to taking notes in my Moleskine notebook (as opposed to Evernote on my iPad), but that is not a big loss. Best of all, I am finding myself voraciously reading again. I was starting to lose this with the iPad, and it made me nervous about the future of book publishing.
Amazon says that Kindle users buy 3.3 times the number of books as non-Kindle customers. If my experience is any indication, I can definitely see why.
Questions: Do you have a Kindle 3? What has been your experience?