I started blogging eight years ago. Since that time, I have written 1,115 posts. At an average of 750 words per post, that is 836,250 total words—the equivalent of about fourteen full-length books.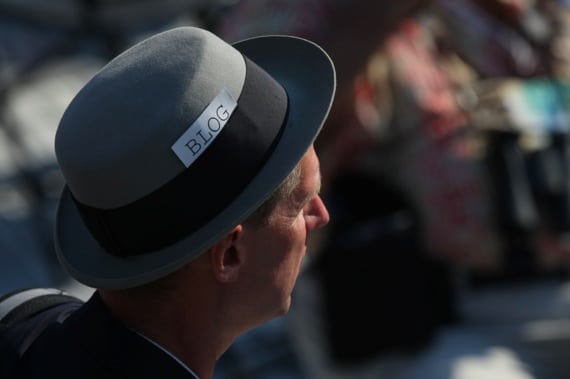 Photo courtesy of ©iStockphoto.com/EdStock
During that time, I have learned a great deal about blogging:
I've had times when I felt creative and the posts flowed—and times when I couldn't string two sentences together.
I've had times when I loved writing and didn't want to stop—and times when I hated writing and couldn't start.
I've had times when I thought about starting a second or third blog—and times when I wanted to quit the one I have.
I think I have just about experienced it all.
But I keep going, one post at a time. Why? Because blogging has benefited me in seven specific ways:
Blogging has helped clarify my own thinking. This is the single biggest benefit of blogging to me. It's why I started blogging to begin with. Sometimes I joke that I don't really know what I think about a subject until I have blogged about it. Writing helps me untangle my thoughts.
Blogging has given me a way to build a platform. When I started, a platform involved having a radio or television show, a bestselling book, or a highly visible speaking career. It took money, fame, or both. It was mostly unavailable to the average person. Since that time, blogging has provided a way for almost anyone to gain visibility and build an audience.
Blogging has led to new opportunities. Probably half my friends today are people I met through my blog or social media. In addition, almost all my income today is derived either directly or indirectly from my blog—advertising, product sales, speaking, consulting etc. It has even provided the raw material for several books.
Blogging has provided a way to engage with my tribe. My commenting system enables my readers to respond to my posts and to engage with one another. This has gone to a whole new level with the addition of my Community Leaders. These comments provide near-instant feedback and sharpen my own thinking. They have made me a better, more thoughtful writer.
Blogging has resulted in a treasure trove of content. I am increasingly finding new ways to re-purpose the content in my blog archives. In the last year alone, I have used it to write two books (i.e., Creating Your Personal Life Plan and Platform: Get Noticed in a Noisy World, buy from Amazon, Barnes & Noble, Books-A-Million or CBD), launch a new podcast (i.e., This Is Your Life), and record a new audio program (i.e., Everything You Need to Know to Get Published, forthcoming).
Blogging has established my authority and expertise. It used to be that you had to get a Ph.D. or write a book to establish your expertise in a subject area. While these are still valid paths, blogging provides a third alternative. For example, I do not have a degree in leadership nor have I written a book on that topic. Yet, I am constantly asked to speak on leadership and am interviewed by the media on this topic. Why? Because I have one of the most popular leadership blogs.
Blogging has provided a way to contribute to others. It is the way I share what I have been given. I love curating information and packaging it up so that it is more easily digested. When I hear or read something stimulating, I want to pass it along. For me, blogging is my art. It is a labor of love.
One of the best parts of blogging is that you can learn as you go. Not every post has to be perfect. You can publish and tweak your way to success. The important thing is to start. And, if you have started, keep going.
Questions: If you are a blogger, what have you learned? What are the primary benefits of blogging for you? You can leave a comment by
clicking here
.