Last Friday, I spoke at the Music City Media Mixer, a luncheon sponsored by George Uribe and Ebie McFarland. I spoke on the topic of "The Importance of Building an Author Platform." While my talk focused primarily on authors, the principles I shared apply to anyone trying to sell anything in today's environment.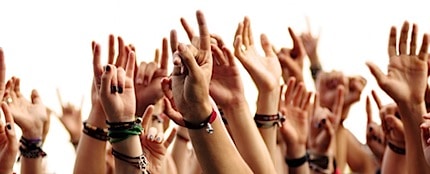 Building an author platform has never been more important. This is because of three realities author's face today:
More books are being published than ever before. More than 408,000 new books were published in the U.S. in 2007. That number grew 38% to 561,000 new titles in 2008.
Meanwhile, retail shelf space remained relatively constant. The small growth in chain stores was offset by the number of independent booksellers going out of business.
Worse, other forms of media compete for the public's attention. Whether you are a clerk in a store or president of a corporation, you only have 24 hours in a day. Everyone, it seems, wants a piece of your attention.
So how do you break through the clutter and get your message out? I would suggest four ways:
Write a truly remarkable book. I often get asked by bloggers how to increase their traffic. I usually reply, "Start by writing something that people want to read and will recommend to their friends." This is true of books, too.
Take responsibility for your own success. Publishers are not in business to make you famous. They have a lot on their plate, too. Most don't have the resources to build your platform from scratch. They expect to get a head start when they sign you.
Don't rely on traditional, interruption-based marketing. You know the kind of talking about—where someone thinks that if they shout loudly or frequently enough, they can coerce you into buying their product. In our over-connected, media-rich world, this has never been less effective.
Build a tribe of your own. Tribes are no longer about geography, ethnicity, or a common culture. According to Seth Godin in his landmark book, Tribes, they are about people with a shared passion. All they lack is leadership and a means of communication. This communication must occur on four levels:

Tribe leader to tribe member;
Tribe member to tribe leader;
Tribe member to tribe member; and
Tribe member to outsider.

If you build a tribe in the manner Seth suggests, you gain access to the most precious resource on the planet: other people's attention. While this process is not easy, it is easier than ever before. With the right leadership and use of social media tools, virtually anyone can build a platform today.
Imagine what this could mean to you as an author. If you can bring to the table, not only great content, but an established platform, you will have agents and publishers lined up to sign you.
Question: What are you doing to build your platform?