Last week I "unboxed" the Amazon Kindle 2 in a short video on my blog. I also shared my first impressions. I have now used the device for about a week, so I thought I would share my thoughts in a little more depth.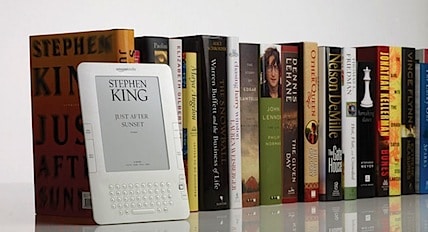 I still don't think this is the device that will dramatically change the game for publishing. However, I do believe it is another step in the right direction. I also believe I have more clarity on what is still missing and where e-books are going. I plan to discuss these topics in future posts.
As I pointed out when I wrote about the original Kindle, the device is not so much an e-book reader as it is a portable bookstore. If that was true of the first generation Kindle, it is even more true of this version.
The Kindle 2 wirelessly connects to the Amazon Kindle bookstore, using the Spirit Whispernet network. This is completely invisible to you as a user. You do not need to register. This service comes with the Kindle, and there is no monthly service fee. The service is "on" by default, so you are wireless connected 24/7 unless you specifically turn it off.
The store now boasts almost 250,000 titles. (Thomas Nelson has more than 1,500 titles.) In my own checking, you can find all but a couple of the top 100 Amazon bestsellers. In addition to that, there are tens of thousands of public domain books available for the Kindle on sites like FeedBooks and ManyBooks. Certainly, there is vast library of content available now, for almost every literary interest.
What do I like about the new Kindle 2? Plenty. For purposes of this brief introduction, I will elaborate on five items. (I am specifically not going to mention the text-to-speech feature—which I love—since I wrote on that earlier this week.)
So far, I am loving the Kindle 2. That doesn't mean it's perfect; it's not. But for now, I think it provides an excellent user experience and will sell even better than the original Kindle.
Question: If you don't have a Kindle, do you intend to buy one? Why or why not?