Yesterday was another incredible day at a The Catalyst Conference in Atlanta. We heard from Priscilla Shirer, Dave Ramsey, Chuck Swindoll, Louie Giglio, Margaret Feinberg, and Andy Stanley. I also spoke at Backstage Leadership's luncheon event. Greg Darley, the CEO, interviewed me and then we took questions from the audience on life and leadership.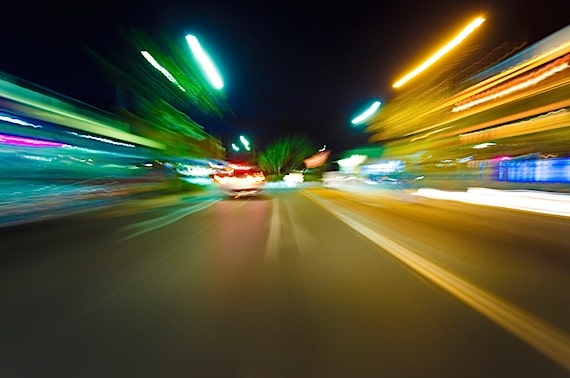 Photo courtesy of ©iStockphoto.com/Maliketh
The highlight of the day for me was Dave Ramsey's talk. He outlined his "Momentum Theorem." He displayed this as a mathematical formula, but here is the text version:
Focused intensity over time, multiplied by God, creates unstoppable momentum."
He made the astute observation that "When you have momentum, you look better than you are. When you don't have momentum you are better than you look." This is worth memorizing. Trust me, some day you will need this. (Don't ask me how I know!)
Momentum requires focused intensity. When we get distracted by fear or greed, we lose focus. For example, the average career of a professional football player is 3.7 years. (This is why Dave says "NFL" stands for "not for long.") Why is it that football players who are paid millions of dollars to do one thing—catch a football—often drop it under pressure? Because they lose focus. They hear footsteps (fear) or get ahead of themselves (greed) rather than focusing on doing the one thing that is important (execution).
Momentum builds over time. We need to go back and read the story of the Tortoise and the Hare. This is a great fable about the importance of perseverance. When we look at success, it is easy to think it happens overnight. Occasionally this occurs, but it is rare. Malcolm Gladwell makes the point in Outliers that proficiency in anything requires an investment of about 10,000 hours. Even if we are slow and ugly—like a tortoise—we will succeed if we just stick with it.
Momentum doesn't happen without God. We can't create momentum on our own. We can try; but we will fail. We need God if we are going to accomplish anything of lasting significance. We must plug into Him as our power source. God steps in as we step out. Luke 18:27 says, "The things which are impossible with men are possible with God" (NKJV).
Momentum is unstoppable. Dave concluded by telling the story of Winston Churchill. In 1941, he was invited to give an address at Harrow School, his alma mater. In that brief speech, he said


Never give in—never, never, never, never, in nothing great or small, large or petty, never give in except to convictions of honor and good sense. Never yield to force; never yield to the apparently overwhelming might of the enemy."
Dave finished his talk by making Churchill's words personal and exhorting us to never quit. It was a stirring, powerful speech. It made me realize that the momentum theorem applies to every area of life: personal development, family life, church growth, and business success. I plan to print this theorem out, so I can have it as a constant reminder.
Question: Where have you seen Dave's theorem at work in your own life?