At the end of this month, we are launching Andy Andrews' new book, The Noticer. As part of the promotion, we have created The Noticer Project. The goal is to launch a worldwide movement of people who will take a few minutes to "notice" five of the most influential people in their life.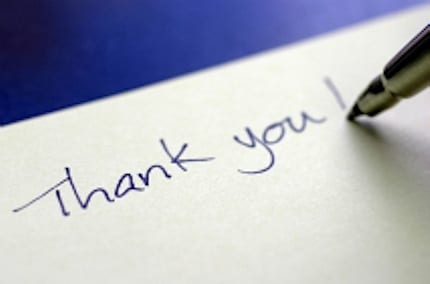 Noticing these five people can be private—just a letter or an email—or public—writing a blog post, updating your Facebook or Twitter status or joining The Noticer Project Facebook Group. Regardless, we want to encourage people to notice the people who have had the most influence in their life now, rather than waiting until a wedding, graduation, or—God forbid—a funeral.
The most difficult part of this exercise is limiting it to five people. There are literally hundreds of people who have helped me along the way. But at the risk of overlooking someone important, here are my top five:
Robert Hyatt is my dad. He is the first person who came to mind when I decided to write this post. My dad has had a tremendous, positive impact on my life. I have gone to him several times in my career, wondering aloud how I was going to solve some perplexing problem. His response is as predictable—and as welcome—as the sun after a hard rain. "No problem. You can handle it!" He didn't give me the answer; he gave me something far more valuable: confidence. It is exactly what I have needed in those moments of self-doubt.
Robert Wolgemuth is my one-time boss, former business partner, and dear friend. He taught me what integrity looks like in a business context. When he first hired me, he promised me a raise in 90 days if I did a good job. When it came time to make good on the promise, the country was in the midst of recession. Our parent company had frozen raises for all employees. So what did Robert do? He paid me the raise out of his own pocket. This had a profound impact on me, as you can imagine. I learned from him that integrity is making your actions line up with your words.
Sam Moore was another boss and my immediate predecessor at Thomas Nelson. He was (and still is) a whirlwind of energy. Even in his seventies, he refused to take the elevator to the second floor where his office was located. Instead, he would take the stairs—two at a time! I could hardly keep up with him. On several occasions, I had to brief him on something that had gone wrong in the business. After describing the problem, he would always say to me, "Mike, is Romans 8:28 still in the Bible?" I would say, "Yes, sir, it is." Then he would respond, "Then it's going to be okay."
Dan Meub was my executive coach for a number of years. He has also facilitated our strategic planning at Thomas Nelson and has become one of my most trusted advisors. He maintains a wonderful balance between empathy and problem-solving. Dan has the uncanny ability to take a brain dump full of ideas, organize them, and give them back to you in a simple model that makes you go "Wow!" His biggest contribution to my life has been in the area of crafting a life plan and helping me keep it all in balance.
Ilene Muething runs a consulting practice for Gap International. She has worked with me personally and also with our company. She has helped me see how my thinking shapes my outcomes. She is also the one who first asked me, "What is it about your leadership that led to that outcome?" In fact, her ability to ask thoughtful, penetrating questions has done more to grow me as a leader than anything else I have done. She has also taught me the language of possibility and the role of language in shaping reality.
So those are my five. But I have actually saved the most important one for last. (I know I am cheating, but, hey, it's my blog.) She has no equal and belongs in a category by herself—my wife, Gail. We have been married for almost thirty-one years. She is the one who keeps me grounded. She is my best friend, my counselor, and my lover. She is a one-woman cheerleading squad. Without her constant nurturing and support, I'm confident I would have accomplished very, very little in my life.
So now it's your turn.
Question: Who are the five people who have had the greatest influence in your life? If you have a blog, why not "notice" them now?