Social networking is radically changing the traditional marketing landscape. This weekend, two of my business associates asked me how they could get up-to-speed quickly. After I found myself repeating the same information twice, I thought, Hmm. Maybe I should capture this in a blog post.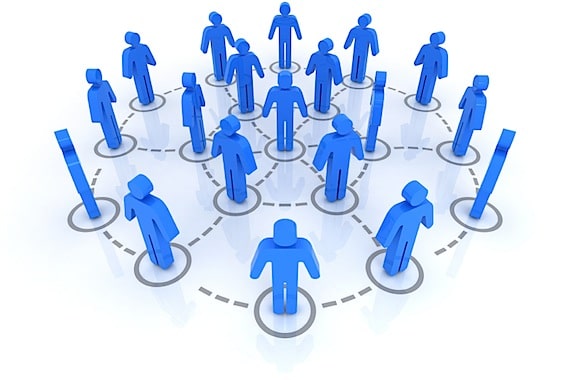 Photo courtesy of ©iStockphoto.com/AndrewJohnson
To become fluent in social networking, I recommend you do the following:
Just do it. There is no substitute for first-hand experience. You have to dive into social networking head-first to really understand it. There is a difference between knowing something and knowing about something. You will never know social networking until you do social networking.

If you haven't done so already, sign-up for a Twitter account, a Facebook account, and a blog—in that order. I also recommend that you read the following posts on my blog:

With regard to blogging, you might also watch my presentation on blogging from the O'Reilly Tools of Change Publishing Conference.

Subscribe to social networking blogs. There are some great resources on the Internet for free. Currently, I am subscribed to the following blogs (via RSS):

I also follow these social networking gurus:

Read a few key books. These are the best books I have read so far on social networking, I have reviewed Tribes here on my blog. If you can only read one book, it's the one to read. I plan to post my reviews of the others as I have time. (The links below are Amazon affiliate links .)
Attend a seminar. I highly recommend the LifeWork 2.0 seminar taught by Randy Elrod and Spence Smith. They will teach you more in a day than you can learn on your own in months of study. This is a day-long, fast-paced seminar that will leave your head spinning. But you will also know exactly what to do next to use social networking as the powerful marketing tool that it is.
Question: What other resources have you found helpful in learning about social networking, particularly as it relates to marketing? You can leave a comment by
clicking here
.