A few weeks ago, a business acquaintance called to discuss a challenge he was facing at work. As usual, I began with a few questions, trying to understand the context and the issues involved.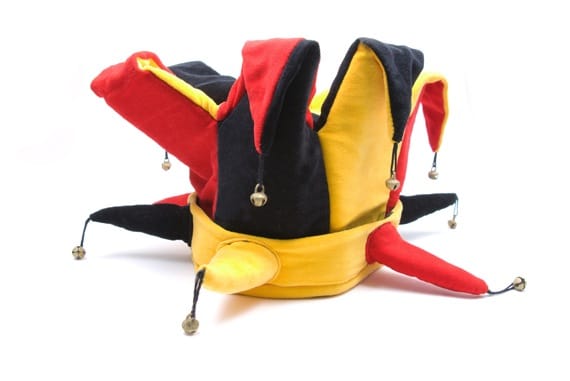 Photo courtesy of ©iStockphoto.com/AnnBaldwin
It quickly became apparent that he didn't want to change. In fact, the entire conversation was about why he couldn't change, why he didn't need to change, and why he wasn't responsible for the results he was getting.
Ten minutes into the discussion, I realized I was dealing with a fool. There was no point in continuing the conversation. More talk would not change anything.
In Chapter 7 of his book, Necessary Endings, Dr. Henry Cloud deals with the difference between wise people and fools. It has given me clarity about something I have struggled with for years.
The difference between a wise person and a fool is not about:
Position. Plenty of business leaders, pastors, and politicians are fools. Conversely, I have met wise executive assistants, gardeners, and even one shoe shine man.
Intelligence. I know fools with masters degrees and Ph.Ds. Some of them teach in universities and have written books. Conversely, I know wise people who never graduated from high school and a few who can't read.
Talent. I know fools who are successful entrepreneurs, worship leaders, and television pundits. I know wise people with average talent and modest income.
According to King Solomon, there is one major thing that differentiates a wise person from a fool: how he or she receives instruction and correction. (See, for example, Proverbs 1:5; 9:8–9; 10:8; 12:15; 15:12; 17:10; and 19:20.)
A wise person:
Listens without being defensive.
Accepts responsibility without blame.
Changes without delay.
If you are dealing with a wise person, talking is helpful. They soak up feedback and use it to adjust their lives for the better. Your input can truly make a difference.
If you are dealing with a fool, however, talking is a waste of your time. They resist change. The problem is never "in the room." It's always out there somewhere—something you can neither access nor address.
I have always wondered why some conversations never seem to go any where. Instead, I am left confused and frustrated. Now I know. This inevitably happens when you are talking with a fool.
By the way, this doesn't mean that you have to write fools off. Instead, you have to change strategies. More talk won't help a fool. Instead, you must:
Stop talking.
Provide limits.
Give consequences.
If this topic interests you, I recommend you read Necessary Endings. Honestly, it is one of the best books I have read in the last year. Thanks to my friend, Robert Smith, for recommending it.
Question: Can you see this distinction in your own life and in the lives of those you interact with? You can leave a comment by
clicking here
.