We've all heard the aphorism, "The devil is in the details." Conversely, Oprah likes to say, "Love is in the details." But which is it? Actually both. The details matter—more than you might think.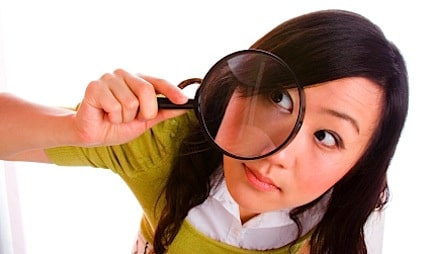 Yesterday, I visited three different retail stores trying to find a pair of shoes to replace a pair I gave away in Africa. I was looking for a fairly casual shoe style. Nothing fancy. Just something to wear with jeans.
I was amazed at how thin the inventories were in the stores. According to the Wall Street Journal, this is a growing trend. While I understand the need for retailers to survive in the short-term, I think this is ultimately going to hurt them.
After searching in vain, I decided to go online and shop Zappos.com. I had previously bought two pairs of shoes from this internet retailer. It had been a very positive experience. However, because of my fondness for brick-and-mortar stores, I had hoped to find what I wanted locally.
However, I had had forgotten how good my experience with Zappos.com actually was. This time was even better. On a scale of 1–5, I would definitely give it five stars. Here's why:
Search was prominent and simple. In fact, when I opened the Zappos.com web page, my cursor was sitting in the search field. I merely typed in the name of the manufacturer, and the site provided a list of all the products they carried.
The selection was broad and deep. In the men's shoe category for my preferred manufacturer, they carried 90 different styles. I don't know if they actually had this many styles in their warehouse, but I didn't care. It looked like they did. It gave me the opportunity to really explore my options.
The online experience replicated the in-store experience. I could view the shoe from eight different angles, including a close-up. Plus it provided more product information than any salesperson could possibly know.
It connected me with other customers. Zappos.com provided customer ratings and reviews on the same page as the product detail page (just like Amazon). In the new world of social media, I care way more about what other customers think than professional reviewers.
The check-out process was fast and easy. It wasn't quite as easy as Amazon with it's one-click purchasing option, but it was close. Once I entered my email address and password, the site found my account and enabled me to purchase my selection with a couple of clicks.
The seller assumed the risk for my purchase. Zappos.com has a 365-day return policy. If you aren't satisfied for any reason, you can return the shoes and get a full refund. They even pay for the shipping—both ways!
They contacted me immediately after the purchase. I received an email confirmation within minutes of my purchase. That was expected. However, I Twittered about my experience, and someone in their Customer Service department replied to me within seconds. They thanked me for the purchase. That took my experience to another level.
They upgraded me for free. This was the kicker. Standard shipping is free (4–5 business days). However, I had paid for three-day shipping. The customer service rep on Twitter asked me for my order number. They came back within two minutes and notified me that they had upgraded me to VIP status:
This entire experience exceeded my expectations. I had already been spoiled by other online retailers like Amazon. But this took the customer experience to an entirely new level. The personal attention to detail was surprising and unexpected. As I have written about previously, this is one of the keys to generating wow experiences.
In today's environment, you cannot ignore the details. Taken together, they create the customer experience. Over time, the customer may forget the specifics, but he will remember how the interaction made him feel. And that feeling will guide his future loyalties and buying decisions.
Question: What can you learn from Zappos.com about managing the details to create a wow customer experience for your organization's customers or clients?